Did you know that staging your home can significantly increase its value for many homeowners in Troy, Michigan? Real estate agents often recommend home staging to maximize the selling potential and attract potential buyers.
In fact, with the right pricing strategies and knowledge of marketing tools and market trends, real estate agents can maximize their profit potential and even spark bidding wars among prospective buyers. It's all about understanding the key factors contributing to a successful home sale. As a seller, it's important to make informed decisions throughout the process using effective marketing tools.
Setting the right price is crucial. Listing your home at the optimal asking price can attract multiple offers and create a competitive environment where buyers are willing to pay top dollar. This can significantly increase your home's value and make it more desirable to potential sellers on the open market. In Troy, MI, where the real estate market thrives, sellers have witnessed increased home values due to intense bidding wars. Buyers are offering higher prices for homes.
To ensure you, as a seller, maximize your home's value and attract potential buyers in a competitive market, it's essential to navigate the open market strategically. By staying informed about current market trends, sellers and buyers can position themselves for success in the sale and offer process by leveraging effective selling techniques.
So if you're a seller wondering how to make your home sale journey in the market profitable and exciting for the buyer, keep reading!
Maximize Property Value Through Strategic Repairs And Improvements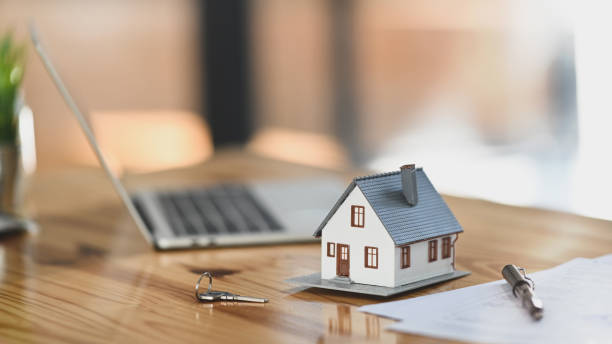 Maximizing its value is undoubtedly a top priority. By identifying areas in your home that need repairs or improvements, you can strategically enhance its appeal and increase its overall value in the market.
Identify Areas In Your House That Need Repairs Or Improvements For Increased Value
Before putting your home up for sale, it is crucial for a seller to assess its current condition and identify any areas that require attention. Start by thoroughly inspecting your home's interior and exterior for any potential issues that may affect its sale on the market. When considering a property for sale, carefully inspect it for signs of wear and tear, outdated fixtures, or any structural issues that may impact its market value.
Hire A Professional Home Inspector
Consider hiring a professional home inspector who can offer an unbiased evaluation of your property for sale. They can provide valuable insights into the market price. They can help pinpoint potential problems you might overlook regarding costs, sale, price, and market.
Consulting with a local real estate agent familiar with the Troy, MI, market can offer valuable insights into what buyers in the area are looking for and the price range they may be willing to pay for a home.
Create A List Of Necessary Repairs And Improvements
Create a comprehensive list of necessary repairs and improvements based on these assessments to determine the costs and price of your home on the market. Categorize the costs of home repairs into different sections, such as structural repairs, cosmetic enhancements, or energy-efficient upgrades, to determine the market price.
This will help you prioritize tasks according to their significance and impact on the home's value in the market. It is important to consider the price, costs, and market when determining which tasks to focus on.
Prioritize Strategic Upgrades That Offer The Highest Return On Investment
Not all repairs or improvements are equal. To maximize profitability in the home market, focus on projects that yield a high return on investment (ROI) and minimize costs. These strategic upgrades can significantly enhance your home's aesthetics and functionality without incurring high market costs.
Here are some examples:
Kitchen Renovation: A modernized kitchen is often considered one of the most influential factors when buyers assess a property's worth in the market. An updated kitchen can significantly increase a home's value, outweighing renovation costs.
Bathroom Remodeling: Upgrading bathrooms, especially the master bathroom, can significantly boost your home's value in the market. Additionally, it is important to consider the costs involved in this process.
Enhancing the exterior of your home by adding landscaping, repainting the front door, or replacing old windows can make a lasting impression on potential buyers and increase the curb appeal of your property. This can ultimately help minimize home-selling costs.
Investing in these strategic home upgrades creates an attractive and desirable property that stands out from the competition while minimizing costs.
Create A Neutral Space With Depersonalization Techniques
Creating a neutral home space is key to attracting potential buyers and minimizing costs. By removing personal items and decor, you can transform your home into an inviting environment that appeals to various tastes and preferences. Implementing depersonalization techniques such as painting home walls neutral colors and decluttering home spaces can significantly increase your chances of selling your house quickly and at a profitable price.
Remove Personal Items
One of the first steps in depersonalizing your home is to remove personal items and decor that may distract potential buyers. Family photos, personalized artwork, unique collectibles, and the home should be packed away to allow buyers to envision themselves living in the space. This creates a blank canvas for homebuyers to imagine their own belongings and personal touches within the home.
Paint The Walls In Neutral Colors
In addition to decluttering, painting the walls with neutral colors can tremendously impact how buyers perceive your home. Bold or vibrant colors may appeal to some individuals who are looking to decorate their homes, but they can potentially turn off others who prefer a more subtle and neutral color palette.
By opting for shades like beige or light gray, you create a calming home backdrop that allows buyers to focus on the house's features rather than being distracted by loud wall colors.
Declutter Each Room Thoroughly
To further enhance the appeal of your home, take some time to declutter each room thoroughly. Clutter in a home makes spaces feel smaller and gives the impression of disorganization. Potential home buyers want to see clean and spacious rooms in a house where they can imagine their own furniture arrangements. Consider these ways:
Remove unnecessary furniture pieces from your home. Keep only essential furniture items that showcase the purpose of each room.
Organize home storage areas: Potential home buyers will likely open home closets and cabinets, so ensure they are tidy and well-organized in your home.
Clear home countertops: In the kitchen and bathroom, remove all unnecessary items from home countertops to create a sense of cleanliness and spaciousness in your home.
Following these depersonalization techniques, you can transform your home into a neutral space that appeals to potential buyers. Whether selling a home in Troy, Michigan (Troy, MI), or any other location, creating an environment where home buyers can envision themselves living is crucial to a successful selling process.
So take the time to declutter, paint in neutral colors, and minimize personal touches throughout your home. This comprehensive guide will assist you in navigating the home-buying process with ease.
Enhance Key Areas for Increased Appeal: Kitchen and Bathroom Upgrades
Upgrading key areas of your home can significantly increase its appeal to potential buyers in Michigan. Upgrading your home's kitchen and bathroom is smart. These home rooms are known to have a substantial impact on buyer interest and can greatly influence their home decision-making process.
Consider cost-effective home upgrades that can give your kitchen and bathroom an instant facelift. Replacing outdated home fixtures with modern alternatives can make a significant difference in the overall aesthetics of your home. Adding a fresh coat of paint to the walls of your home can breathe new life into these spaces without breaking the bank.
Investing in high-quality materials and incorporating modern design elements is crucial when attracting buyers seeking updated living spaces. Opt for durable countertops, stylish cabinetry, and sleek appliances in the kitchen. In the bathroom, focus on enhancing features such as vanities, showers, and lighting fixtures.
Options You Can Explore
Upgrade appliances: Consider replacing old appliances with energy-efficient models that add value and appeal to environmentally conscious buyers.
Add storage solutions: Install additional cabinets or pantry space to maximize storage capacity.
Improve lighting: Enhance natural and artificial lighting by installing larger windows or adding stylish light fixtures.
Update countertops: Choose durable materials like granite or quartz that offer aesthetic appeal and longevity.
Refinish cabinets: Give your kitchen cabinets a fresh look by refinishing them or applying a new coat of paint.
Bathroom Remodeling Considerations
Upgrade fixtures: Replace outdated faucets, showerheads, and toilets with more modern options.
Enhance lighting: Install well-placed lighting fixtures that create an inviting ambiance.
Update flooring: Consider replacing worn-out tiles with durable and visually appealing flooring materials.
Improve ventilation: ensure proper ventilation to prevent moisture buildup and maintain a fresh atmosphere.
Upgrade vanities: Install stylish vanities that provide ample storage space and complement the bathroom's overall design.
By enhancing these key areas, you can significantly increase your home's curb appeal in Troy, Michigan. Potential buyers will be drawn to the updated rooms, creating a lasting impression that could lead to a higher selling price.
Add Comfort And Value With Ceiling Fan Installations
Installing ceiling fans in your home is a great way to enhance comfort and a smart investment that adds value. Whether you live in Troy, Michigan, or anywhere else, ceiling fans offer numerous benefits that can make your house more appealing to potential buyers.
Energy Efficiency For Cost Savings
One of the key advantages of ceiling fans is their energy efficiency. These fixtures are designed to circulate air effectively, providing a cooling breeze during the hot summer months and distributing warm air evenly during the winter. Installing ceiling fans can reduce your reliance on air conditioning and heating systems, leading to significant savings on energy bills.
Ceiling fans consume much less electricity compared to air conditioners or heaters, making them an attractive feature for environmentally conscious buyers. Highlighting the energy-saving aspect of these fans will appeal to potential homeowners looking for eco-friendly options and those who want to cut down on utility expenses.
Versatile Complement To Any Room Style
Another advantage of ceiling fan installations is their versatility in complementing various room styles. Whether you have a traditional or modern interior design, a wide range of ceiling fan options are available in Troy, MI, that can seamlessly blend with any aesthetic.
For instance, if you have a classic decor theme with antique furniture and vintage accents, consider installing a rustic-style ceiling fan with wooden blades and an oil-rubbed bronze finish. On the other hand, if your home features contemporary furniture and clean lines, opt for a sleek and minimalist ceiling fan with metallic finishes like brushed nickel or chrome.
By showcasing the versatility of these fixtures in different room settings, you can demonstrate how they enhance both functionality and aesthetics. Potential buyers will appreciate the thoughtfulness put into incorporating such practical yet stylish additions into the home.
Leverage Online Platforms For Effective Digital Marketing
In today's digital age, leveraging online platforms is one of the most profitable ways to sell your house. You can maximize your property's exposure and attract potential buyers from all over by utilizing real estate websites, social media platforms, and virtual tours. Let's explore how you can make the most out of these marketing tools in Troy, Michigan.
Utilize Online Platforms For Maximum Exposure
Real estate websites are a goldmine. List your house on popular platforms like Zillow, Realtor.com, and Redfin to reach potential buyers actively searching for properties in Troy, MI. Ensure you optimize your listings with relevant keywords such as "Troy," "Troy MI," or even specific neighborhood names within Troy to target local buyers effectively.
Social Media
Social media has become an integral part of our lives and presents excellent opportunities for promoting your house sale. Create engaging posts on platforms like Facebook, Instagram, and Twitter to generate interest among your friends, family members, and their connections.
You can also join local community groups or neighborhood pages dedicated to real estate discussions in Troy. Sharing attractive visuals and captivating descriptions of your property on these platforms increases the chances of finding interested buyers.
Virtual Tours
Virtual tours have recently gained significant popularity as they allow potential buyers to explore properties from the comfort of their homes. Invest in professional virtual tour services that provide immersive experiences through 360-degree views and interactive features. Virtual tours save time and offer convenience by allowing prospective buyers to view multiple properties without physically visiting each one.
Craft Compelling Property Descriptions And High-Quality Visuals
When marketing your house online, it is crucial to craft compelling property descriptions that highlight its unique features and advantages. Describe the architectural style, amenities nearby (like schools or parks), any recent renovations or upgrades made to the property, and the neighborhood's overall appeal.
Use keywords like "market," "local market," and "Troy" strategically throughout the description to optimize search engine visibility.
High-quality visuals capture potential buyers' attention and convince them to explore your property further. Hire a professional photographer specializing in real estate photography to capture stunning images showcasing your house's best features.
Consider including photographs of each room, outdoor spaces, and unique selling points like a beautiful backyard or a spacious kitchen. Visuals are powerful marketing tools that can make a lasting impression on potential buyers.
Engage With Prospective Buyers Through Interactive Features
Consider incorporating interactive features into your online listings to stand out from the competition. Live chats allow prospective buyers to ask questions instantly and receive immediate responses. This engagement builds trust and helps address any concerns or doubts they may have about your property.
Virtual open houses have become increasingly popular, especially when physical gatherings are limited.
Choose The Right Real Estate Agent For Expert Guidance
Selecting the right real estate agent is crucial. With their extensive local market knowledge, a reputable agent can guide you through the process and help you maximize your profits.
When searching for a real estate agent in Troy, MI, look for someone with a proven track record of successfully selling properties for top dollar. A top agent will deeply understand the Troy real estate market and know how to position your property to attract potential buyers.
Collaborating with an experienced agent can provide expert guidance at every step of the selling process. They can assist you in setting an appropriate listing price based on current market trends and comparable sales in Troy. They will help you prepare your home for showings by offering valuable advice on staging and highlighting its best features.
Agents Have Access To Networks Of Potential Buyers
One of the advantages of working with a real estate agent is their network of potential buyers. Agents can access a wide pool of qualified buyers looking for properties in Troy. By leveraging their connections, they can bring interested parties to view your home, quickly increasing the chances of finding the right buyer.
Negotiations
Furthermore, hiring an agent means having someone negotiate on your behalf. Negotiating skills are essential. An experienced agent knows how to navigate negotiations effectively, ensuring you receive fair offers from potential buyers.
It's important to note that while agents charge commissions for their services, these fees are typically worth it, considering the expertise they bring to the table. The commission structure varies among agents but is typically a percentage of the final sale price. Keep this in mind when discussing terms with potential agents, and consider it part of your overall selling strategy.
Selling a house involves numerous legal aspects that can be overwhelming for an owner without proper knowledge or experience in real estate transactions. A knowledgeable agent will be well-versed in the legal requirements and paperwork, ensuring a smooth and hassle-free process.
Showcase Your Home's Best Features With Professional Photos
First impressions matter. Potential buyers often make quick decisions based on the photos they see online. That's why showcasing your home's best features with professional photos capturing its true essence is crucial.
Hire A Professional Photographer To Capture High-Quality Images That Highlight Your Home's Best Features
Investing in a professional photographer is worth every penny. These experts have an eye for detail and know how to capture the most appealing aspects of your property. They understand lighting, angles, and composition, ensuring each photo tells a compelling story about your home.
A professional photographer will use their expertise to bring out the beauty of every room. Whether it's the spacious living area, the cozy bedrooms, or the stunning kitchen, they will ensure that each space is portrayed in its best light. Highlighting these features through high-quality images can attract more potential buyers and increase your chances of selling quickly.
Use Visually Appealing Photos To Create A Positive First Impression And Generate Interest From Potential Buyers
When potential buyers scroll through listings online or flip through brochures at open houses, captivating visuals catch their attention. Visually appealing photos create an instant connection and pique curiosity about your property.
By investing in professional photography services, you can present your home in the most attractive way possible. Bright, inviting images that highlight the special charm of your home will entice buyers. These photos create an emotional appeal that makes them envision themselves living there—a crucial step towards swiftly closing a deal.
What Is The Most Profitable Way To Sell My House?
By strategically repairing and improving your property, creating a neutral space, enhancing key areas like the kitchen and bathroom, adding ceiling fans for comfort and value, leveraging online platforms for effective marketing, choosing the right real estate agent, and showcasing your home's best features with professional photos, you're well on your way to a successful sale.
Now it's time to put these tips into action. Take a step back and assess which areas of your home need repairs or improvements. Consider depersonalizing your space to appeal to a wider range of buyers.
Upgrade your kitchen and bathroom if needed, as these are often key selling points. Install ceiling fans for added comfort and value. Utilize online platforms to showcase your home effectively. And lastly, find a reputable real estate agent who can guide you through the process.
Remember, selling a house can be an emotional journey, but by following these steps, you can navigate it successfully while maximizing your profits. Good luck!