Are you ready to make the biggest purchase of your life as a first-time homebuyer? Buying a house can be both exciting and overwhelming for home buyers.
But before you dive into the world of real estate and homeownership, it's important to arm yourself with the knowledge that will set you up for success. In this guide, we'll walk you through the key steps to follow when buying a house in 2023 to achieve home ownership.
So let's get started! Whether it's your first step towards buying a home or your final walk into the perfect homes for sale in 2023, our experienced real estate agents are here to guide you every step of the way, including navigating closing costs.
Understanding the Home-Buying Process
Buying a home can be an exciting and fulfilling experience for homeownership, but it's important to understand the various stages involved in the real estate agent's home-buying process. From legal documents to inspections and negotiations, there are several factors to consider before making one of life's biggest investments in homes.
Familiarize Yourself with the Various Stages Involved in Purchasing a Home
The process of buying a home usually involves several stages that every prospective homeowner should be aware of. These stages include getting pre-approved for conventional mortgages. Here are the key takeaways.
Preparation: Before diving into the house hunt, it's crucial to prepare yourself financially. This involves assessing your budget, checking your credit score, and getting preapproved for a mortgage.
House hunting: Once you're financially ready, start searching for the right home that fits your needs and preferences.
Making an offer: When you find your dream home, work with a real estate agent to make an offer on the property.
Inspections and appraisals: After your offer is accepted, inspections and appraisals play a vital role in ensuring that the property is in good condition and fairly priced.
Negotiations: During this stage, you may need to negotiate with the seller on issues such as repairs or price adjustments based on inspection results.
Closing: The final stage involves signing all necessary legal documents and transferring ownership of the property.
Learn About Important Legal Documents and Contracts You'll Encounter
Throughout the home buying process, key takeaways include carefully reviewing various legal documents and contracts that pertain to payment and cost. These essential documents are crucial for ensuring a smooth customer experience.
Purchase Agreement: This document outlines the terms and conditions of your offer to purchase a property.
Mortgage Agreement: It details all aspects of your loan agreement with the lender.
Title Deed: This document proves ownership of the property once all payments have been made.
Homeowners Association (HOA) Documents: If the property is part of an HOA, you'll need to review its rules, regulations, and associated fees.
Understand the Role of Inspections and Appraisals in the Process
Inspections and appraisals are crucial steps in ensuring that you make an informed decision about the property's condition, value, ratings, cost, credit score, and payment.
Home Inspections: Hiring a professional home inspector can help identify any potential issues with the property, such as structural problems or hidden damages.
Appraisals: Lenders typically require an appraisal to determine if the property's value aligns with the loan amount requested. This protects both parties involved in the transaction.
Be Aware of Potential Contingencies that May Arise During Negotiations
Negotiations are a common part of the home-buying process, and it's important to be prepared for potential contingencies, including payment options and cost considerations. Additionally, it's crucial to explore coverage options and prioritize a positive customer experience throughout the process.
Financing Contingency: Ensuring you secure financing before finalizing the purchase
Home Sale Contingency: Making your offer contingent on selling your current home
Inspection Contingency: Allowing for renegotiation or withdrawal based on inspection results
Appraisal Contingency: Providing an option to renegotiate if the appraisal comes in lower than expected
Important Things to Know about Buying a House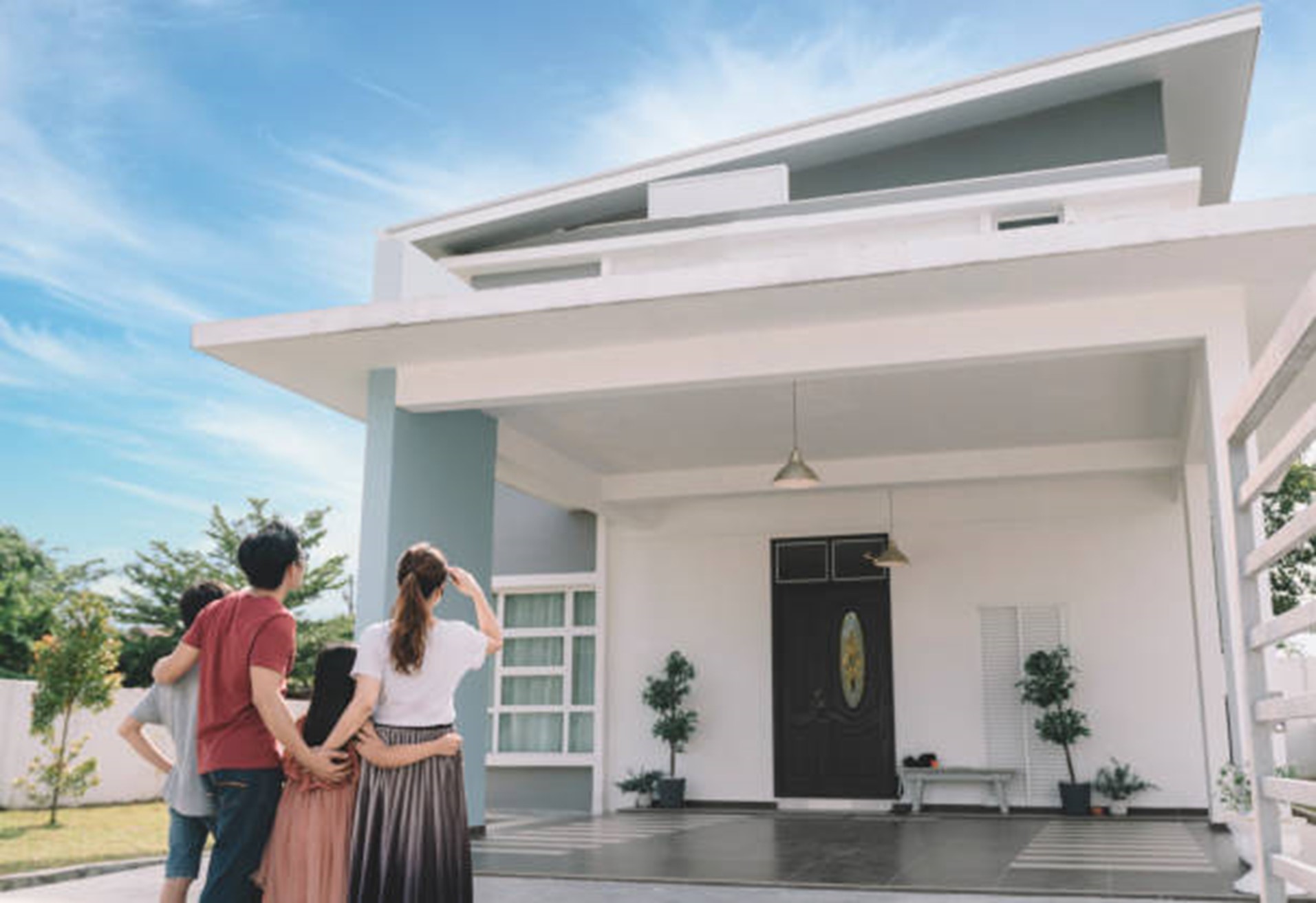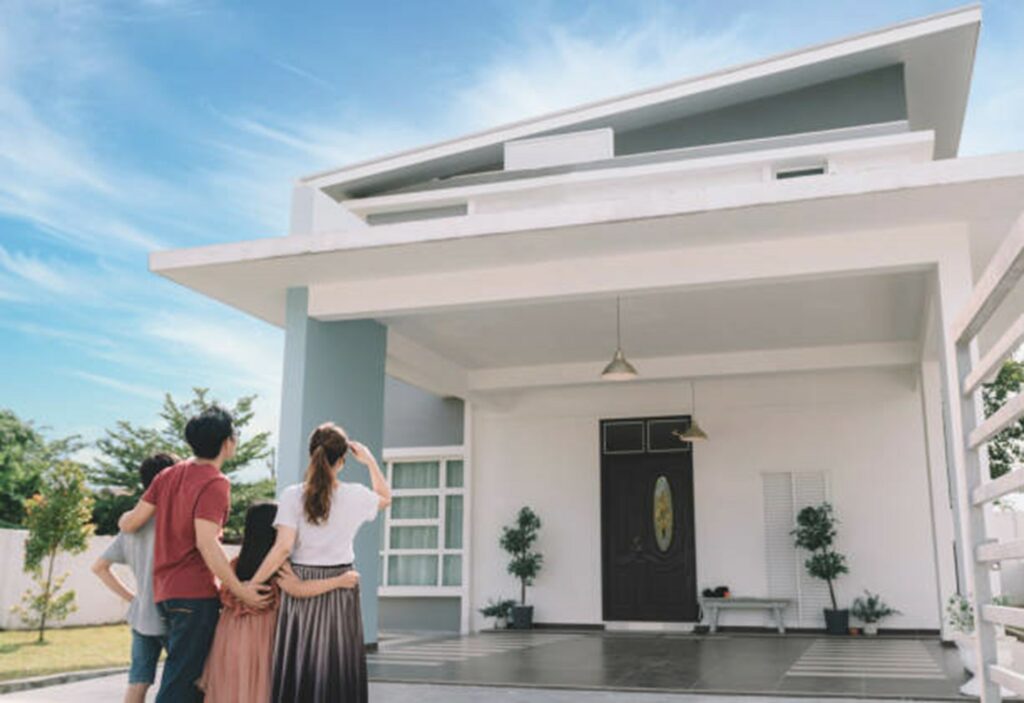 Know Your Rights as a Buyer
Before diving into the exciting world of home ownership, it's crucial to understand your rights as a buyer. Familiarize yourself with fair housing laws and disclosure requirements to ensure you are protected throughout the process. Fair housing laws prohibit discrimination based on factors such as race, religion, gender, or disability.
By knowing these laws, you can confidently navigate the market and make informed decisions. Additionally, it's important to consider the customizability of your coverage options and how they may impact your credit score. This will contribute to a positive customer experience.
Consider Both Short-Term and Long-Term Factors
When embarking on the journey of buying a house, it's essential to consider both short-term and long-term factors that will impact your decision. While some aspects may be more apparent, such as the cost of the property or its customizability, others require careful consideration.
Think about how your needs may change over time and whether the property aligns with your future plans. This forward-thinking approach will help you find a home that suits your lifestyle for years to come. Additionally, it's important to consider the customer experience and payment options available when making this decision.
Be Prepared for Additional Costs Beyond the Purchase Price
When determining your budget for buying a house, remember to consider additional costs beyond the purchase price. Closing costs, which include fees for appraisal, title insurance, lawyer fees, and more, are important factors to account for.
Additionally, it's crucial to factor in ongoing maintenance expenses such as repairs and renovations. By considering these extra costs from the beginning, you can avoid any financial surprises in the future. This will help ensure a smooth payment process and a positive customer experience.
Research Local Zoning Regulations
To ensure the customizability and cost of your dream home don't become unexpected due to zoning restrictions in Troy, MI, or any other area you're considering buying in, it's important to research local zoning regulations before purchasing.
These regulations dictate coverage options and payment plans for land use and development. Understanding these rules will help you determine if your future plans for expanding or modifying the property align with local regulations.
Determining Affordability and Creating a Housing Budget
Calculating your total monthly income and expenses is essential for managing your finances. This step is crucial in ensuring that you don't end up with financial stress or overextending yourself. It can also help you understand how your credit score, cost, and payment are affected.
Start by assessing your monthly income, including all sources such as wages, freelance work, or investments. Be sure to factor in any additional income streams that contribute to your overall financial situation, including payments. Once you have a clear picture of your monthly earnings, it's time to consider your expenses, including costs.
When considering your monthly expenses, don't forget about payments such as bills and groceries. Transportation costs are also important to include. To understand where your money goes each month, it's crucial to be thorough and realistic when listing these expenses.
With both your income and expenses in mind, you can now determine how much you can allocate toward housing payments. Ideally, experts recommend spending no more than 30% of your gross monthly income on housing costs.
However, this may vary depending on individual circumstances and location factors, like Troy, Michigan, where prices might differ from other areas. It's also important to consider your credit score when looking for coverage options and ratings.
Consider the Following Factors when Assessing Affordability
Down payment: Determine if you have enough funds saved for a down payment. Typically, lenders require a percentage of the home's purchase price as a down payment. This is an important factor to consider when calculating the overall cost of buying a home and determining your credit score.
Research current mortgage interest rates as they will impact the overall cost of borrowing, including your credit score, payment, ratings, and coverage options.
Loan terms: Understand the payment and cost of the loan you are considering; this includes the length of the loan (e.g., 15 years or 30 years) and any associated fees. Consider your credit score and coverage options as well.
Plan for unexpected maintenance costs or emergencies by setting aside funds specifically for these purposes. This will help you cover the payment and provide coverage options for any unexpected expenses.
Explore available payment assistance programs to reduce upfront costs or provide ongoing support. These programs can be helpful in managing expenses and improving the customer experience.
To ensure that your budget aligns with your goals and financial situation, it's wise to consult with a financial advisor or mortgage professional. They can provide valuable insights and guidance tailored to your specific needs, including payment and cost considerations. These experts can help you navigate the complexities of funding a home purchase and assist in fine-tuning your budget.
Evaluating Important Features and Size Considerations
When purchasing your dream home, it's important to consider several factors, such as customizability, cost, credit score, and customer experience. Evaluating the features and size of the property is crucial to making an informed decision. Let's dive into some key points you should know before making your purchase.
Identify Must-Have Features for Your Lifestyle
Before you start your house hunt in Troy, Michigan (also known as Troy, MI), it's essential to identify the must-have features that suit your lifestyle. Consider factors such as the number of bedrooms, proximity to schools, customizability, and amenities in the area.
If you have a growing family, having enough bedrooms for everyone or being close to quality schools might be top priorities. On the other hand, if you work from home, having a dedicated office space with cost-effective coverage options could be crucial.
Assessing Size for Current and Future Needs
Size matters when assessing the customizability and cost of a property. Consider whether the property's size meets your current needs and allows for future growth or changes in circumstances.
Additionally, think about how long you plan to live in this house and whether it will accommodate any potential life changes. Having extra space available is always a good idea for unexpected guests or new hobbies. This assessment can also impact coverage options and credit scores.
Consider factors beyond just square footage when evaluating properties for customizability. The layout of the house plays a significant role in how functional and comfortable it feels. Look for open floor plans that provide flexibility and flow between rooms.
Adequate storage space is also essential; make sure there are enough closets or additional storage areas like basements or attics. Additionally, consider the cost and coverage options of the property, as well as its ratings.
The customizability of a home greatly impacts the cost and customer experience. Look out for houses with ample windows that allow natural light to stream in during the day.
A well-lit home not only enhances your mood but also reduces electricity consumption. Consider the ratings of homes in terms of their customizability, cost, and customer experience.
Outdoor areas are another vital consideration when evaluating a property's cost and coverage options, especially if you enjoy spending time outside or have pets or children who need space to play.
A fenced yard, a patio for entertaining, or even a nearby park can greatly enhance the customer experience and customizability of the property.
Noting Preferences and Deal-Breakers
When considering a new home, it's crucial to consider your preferences and deal-breakers. For instance, if customizability is important to you, prioritize properties with options for personalization.
On the other hand, if coverage options are a must-have, eliminate homes that lack comprehensive insurance from your list. Additionally, keep in mind the cost factor when evaluating properties.
When evaluating properties, consider their overall condition and the level of customizability they offer. Some houses may require renovations or remodeling to align with your vision and provide the desired customer experience.
Factor in the costs and time associated with these modifications when making your decision, taking into account coverage options and their potential impact on your credit.
Shopping for a Mortgage Lender
Before buying a house in Troy, Michigan, it's essential to navigate the process of finding the right mortgage lender. This step can significantly impact your financial future and overall home-buying experience. To ensure you make an informed decision, consider the following factors when shopping for a mortgage lender:
Familiarize Yourself with the Different Types of Mortgages and Loan Programs Available
Understanding the various types of mortgages and loan programs available is crucial before diving into the mortgage shopping process. In Troy, MI, there are different options for payment that cater to diverse financial situations.
Here are some common types of mortgages you may encounter, including credit and cost considerations: Additionally, these mortgage options offer customization to meet individual needs.
Conventional Mortgages: These loans are not insured or guaranteed by any government entity, but they are a popular choice for those with good credit and the ability to make regular payments.
FHA Loans: The Federal Housing Administration backs these loans, which frequently have more lenient credit and payment qualification requirements. Additionally, they offer a variety of coverage options at a reasonable cost.
VA Loans: Reserved for eligible veterans and their spouses, these loans offer favorable terms and benefits, including credit options, payment flexibility, coverage options, and cost savings.
USDA Loans: Designed for low-to-moderate-income borrowers in rural areas, these loans provide 100% financing with flexible payment options and coverage for a variety of credit situations.
By understanding your options, you can narrow down which type of mortgage aligns best with your needs. When considering a mortgage, it's important to take into account factors such as credit, payment, and customizability.
Compare Interest Rates, Fees, and Terms from Multiple Lenders
To secure the most favorable terms on your mortgage in Troy, MI, it's crucial to compare interest rates, fees, and terms from multiple lenders. This will help you find a lender offering competitive rates that suit your financial situation.
Consider reaching out to different mortgage brokers or loan officers who can provide quotes based on your specific requirements. It's important to consider your credit ratings, as they can impact the cost of your payment.
When comparing lenders' offerings:
Pay attention to both the interest rate and the annual percentage rate (APR) to understand the complete cost of borrowing. This is especially important when considering credit options and payment plans.
Take note of any additional fees, such as origination fees or discount points that may impact the cost of your payment. It's important to compare coverage options and consider using a trusted financial resource to make an informed decision.
Evaluate loan terms such as fixed-rate versus adjustable-rate mortgages for payment and coverage options.
Comparing lenders ensures that you find a suitable option that aligns with your long-term financial goals. When comparing lenders, it's important to consider factors such as cost, coverage options, and customer experience.
Check Lender Reviews and Ratings
Before committing to a mortgage lender, it's essential to check their reviews and ratings. This step helps ensure the lender's reliability and customer satisfaction. Look for feedback from previous customers to gain insights into their payment experiences and coverage options.
Online platforms like Yelp, Google Reviews, or the Better Business Bureau can provide valuable information regarding lenders in Troy, MI.
Consider the following factors when assessing lender reviews:
Promptness in communication and responsiveness.
Transparency throughout the loan process
Overall customer experience and satisfaction.
By checking reviews and ratings, you can make an informed choice about which lender to trust with your mortgage payment. Consider the customer experience and cost when making your decision.
Gather All Necessary Documentation Before Applying for a Mortgage
To streamline the mortgage application process and improve the customer experience, gathering all necessary documentation beforehand is crucial. This will help expedite the approval process, prevent any delays, and ensure a smooth payment experience.
While specific requirements may vary among lenders, common documents typically include proof of payment and cost information.
Proof of income (pay stubs, tax returns)
Bank statements
Employment verification
Identification documents (driver's license or passport)
Credit history report
Having these documents readily available will save time during the application process and demonstrate your preparedness as a borrower. This will ensure a smooth payment experience for you as a customer while also considering the cost and providing you with the necessary resources to make informed decisions.
Essential Insights for a Successful Home Purchase in 2023
Stay Updated on Current Market Conditions and Trends to Make Informed Decisions
In Troy, Michigan's fast-paced real estate market, staying informed about current market conditions and trends is crucial before buying a house. You can make well-informed decisions that align with your needs and budget by keeping yourself up-to-date. This will help you manage the cost and ensure a positive customer experience.
Additionally, staying informed about payment options and checking ratings can further enhance your decision-making process.
To stay updated on the cost of homes in Troy, MI, and make an informed decision, follow local real estate news and consult reputable real estate websites or industry publications. Pay attention to average home prices, ratings of specific neighborhoods, and emerging trends that might impact your potential home purchase.
Understanding the market will help you gauge customer experience and determine if it's the right time to buy or if it's better to wait for more favorable conditions. Additionally, consider the customizability of properties to meet your specific needs.
Be Prepared for Potential Competition in Certain Areas or Price Ranges
As you embark on your journey to find your dream home in Troy, MI, be prepared for potential competition from other buyers. Some areas or price ranges may have high demand due to their desirability or affordability.
This increased competition can lead to bidding wars or multiple offers on properties. The home's cost, ratings, customer experience, and customizability will play a significant role in determining the outcome of these competitive situations.
To increase your chances of success in a competitive market, consider these strategies that can enhance the customer experience, provide various coverage options, manage costs effectively, and improve ratings.
Get pre-approved for a mortgage to improve your ratings and reduce costs. A pre-approval letter shows sellers that you are a serious buyer ready to make an offer, enhancing the customer experience.
Work closely with a knowledgeable real estate agent to ensure a positive customer experience. A skilled agent familiar with the Troy housing market can help you navigate through competitive situations and guide you toward winning bids while also providing information on cost, ratings, and coverage options.
Act quickly to avoid missing out on a property that meets your criteria. Don't wait too long because another buyer might snatch it up. Consider the cost, ratings, customer experience, and coverage options before making a decision.
Consider expanding your search area for affordable housing options. If certain neighborhoods have high costs and limited coverage options, explore nearby areas that may offer similar amenities at potentially lower prices. Additionally, these areas often provide customizable housing options to suit your needs.
Conduct Thorough Inspections and Due Diligence to Uncover Any Potential Issues with the Property
Before finalizing the purchase of your dream home in Troy, MI, it's crucial to conduct thorough inspections and due diligence to uncover any potential issues that may affect the property's value or safety. Additionally, consider the cost, ratings, customizability, and customer experience to make an informed decision.
Consider hiring professional inspectors specializing in foundation assessment, electrical systems, plumbing, roof condition, and overall structural integrity. These experts will thoroughly examine the property and provide detailed reports highlighting any concerns or necessary repairs.
By opting for their services, you can ensure that the cost, ratings, coverage options, and customer experience are all taken into account during the inspection process.
Take time to research local regulations regarding permits or zoning restrictions that might impact the cost, customizability, coverage options, and customer experience of future renovations or expansions. Understanding these factors beforehand can prevent unexpected surprises down the road.
Hiring Skilled Professionals and Finding the Right Real Estate Agent
One of the most crucial steps in ensuring a positive customer experience and minimizing cost is hiring skilled professionals from our editorial team, such as a real estate agent. These individuals will play a vital role in guiding you through the complex process of purchasing a property, providing you with valuable ratings and insights. To ensure you make informed decisions, consider the following talking points:
Seek Recommendations from Trusted Sources
Before making any decisions, it is essential to seek recommendations from trusted sources when choosing a real estate agent or other professionals involved in the home-buying process.
Reach out to friends, family members, or colleagues who have recently bought a house in Troy, Michigan (Troy, MI), or any desired area.
Their firsthand experiences can provide valuable insights into local agents and service providers, including cost, ratings, coverage options, and the expertise of the editorial team.
Verify Credentials, Licenses, and Experience
To protect your interests and avoid potential pitfalls down the road, always verify the credentials, licenses, and experience of any professional services you plan to hire. This includes not only your real estate agent but also home inspectors and attorneys.
Look for certifications or affiliations with reputable organizations that demonstrate their expertise in dealing with Troy's real estate market.
Interview Multiple Agents
Don't settle for the first real estate agent you come across; instead, take the time to interview multiple agents before making your decision. Each agent has his or her own unique approach and level of expertise.
By interviewing several candidates, you can find someone who understands your needs and has extensive knowledge of both Troy's real estate market and your desired area. This will help you find an agent who can provide cost-effective coverage options and a customizable customer experience.
During these interviews, ask questions about the agent's track record of successful deals in Troy, MI, as well as their familiarity with specific neighborhoods or communities within Troy that interest you. A competent agent should be able to provide detailed answers that instill confidence in their abilities and demonstrate their expertise in delivering a positive customer experience.
Communicate Openly with Your Chosen Professionals
Once you've selected an agent or other professionals to work with during your home-buying journey, open communication becomes paramount for a positive customer experience. Ensure that your goals and expectations, including budget, preferred location, must-have features, and specific concerns, are clearly conveyed to them.
By maintaining open lines of communication with your editorial team, you can ensure that the customer experience is optimized. This will allow for customizability to meet your specific needs, all while keeping cost in mind and working towards achieving the best possible outcome for you.
Avoiding Pressure: Making Decisions at Your Own Pace
Buying a house is a significant decision that requires careful consideration of cost, customer experience, customizability, and coverage options.
It's crucial to approach the process with a clear mind and avoid succumbing to external pressures. By taking your time and following these tips, you can ensure that you make informed decisions that align with your long-term goals.
Thoroughly Research Properties
Before making an offer or signing any contracts, it's essential to thoroughly research the properties in Troy, Michigan. Take the time to visit different neighborhoods, understand their amenities, and evaluate their suitability for your needs.
Don't Rush Under Pressure
Patience is key when considering the cost and customizability of a property. Avoid rushing into decisions under pressure from sellers or competing buyers. Take the time to inspect the property carefully, ensuring that it meets your requirements and aligns with your vision of a dream home.
Remember that this is a significant investment; therefore, it's crucial not to let external influences force you into hasty choices that could impact the customer experience and ratings of your purchase.
Focus on Long-Term Goals
During negotiations, it's easy to get caught up in short-term pressures rather than considering long-term goals such as cost and coverage options. While getting a good deal is important, don't lose sight of what truly matters in the grand scheme of things: finding a place where you can envision yourself living happily for years to come.
Keep in mind factors such as the neighborhood's potential for growth, property value appreciation, and the overall quality of life it offers, which can greatly impact customer experience and ratings.
Give Yourself Wiggle Room
When buying a house, it's crucial to consider the cost and customer experience. Having flexibility in your decision-making process allows you to explore different options and consider alternatives that may arise during negotiations.
By keeping an open mind and being willing to walk away if necessary, you can ensure that you make choices based on what feels right for you rather than feeling pressured into settling for less.
Conclusion: Things to Know Before Buying a House
Congratulations on taking the first step toward buying a house! By understanding the cost of the home-buying process, determining affordability, and evaluating important features, you are well-equipped to make an informed decision.
Remember, it's crucial to shop for a mortgage lender and hire skilled professionals like real estate agents who can guide you through the process and provide a great customer experience.
To ensure a successful home purchase in 2023, stay updated on market trends and seek essential insights. Avoid feeling pressured and make decisions at your own pace. Take advantage of the resources available to you and ask questions when needed. Consider the customer experience, cost, and coverage options when making your decision.
Now that you have these insights, it's time to take action! Start exploring listings in your desired area, or reach out to professionals who can assist you further.