Planning to buy or sell a property in Michigan? Don't overlook the importance of understanding average closing costs during the home-buying process.
These fees, including lender charges, title insurance, and taxes, can significantly impact your home financing and overall financial preparation for the home sale. Stay informed about these costs to avoid surprises and ensure you're well-prepared for the mortgage interest.
The estimated closing costs, a common expense in the home-buying process, will depend on factors such as the property price and location. But don't worry; we've got you covered with all the information you need about home financing.
So why should you care about average closing costs in Michigan, including realtor fees, mortgage rates, escrow fees, and mortgage interest? Well, they can make a significant dent in your wallet. Knowing what to expect upfront allows you to plan accordingly and avoid any last-minute surprises.
Let's dive into the nitty-gritty details of the estimated closing costs so that you're well-equipped when it comes time to close the deal. Use our closing costs calculator to determine the seller's and buyer's closing costs.
Who Pays Closing Costs in Michigan?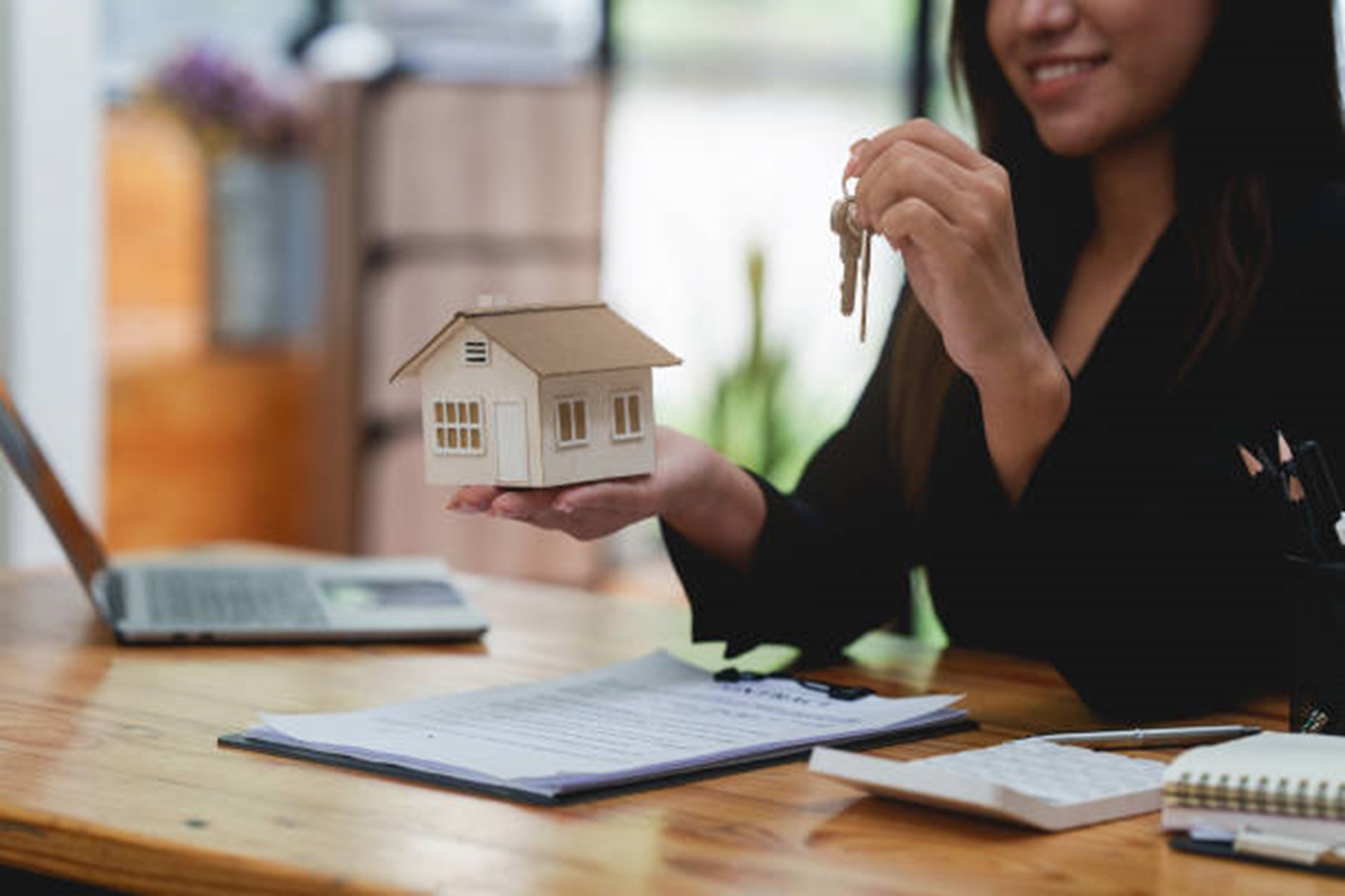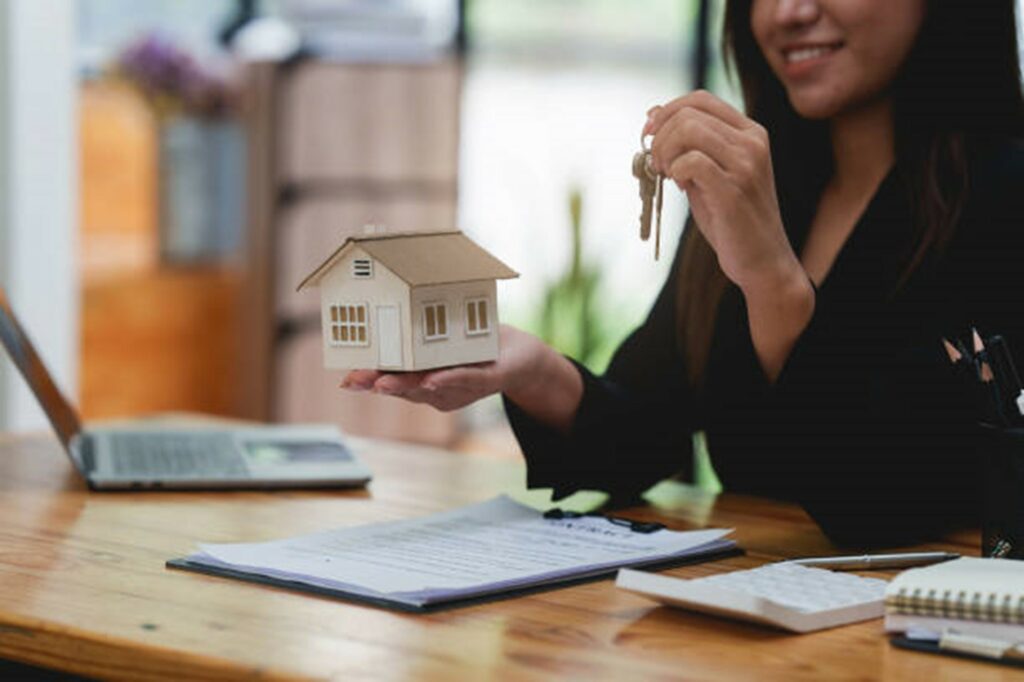 In the exciting process of buying or selling a home in Troy, Michigan, one important aspect to consider is the payment and escrow process. These are the fees and expenses associated with finalizing a real estate transaction and ensuring secure property ownership.
In Michigan, it is common for buyers, sellers, and their respective realtors to share the responsibility of paying these costs. Let's delve into this topic and shed some light on who pays what.
When negotiating a real estate deal in Troy, MI, or any other part of Michigan, the division of closing costs is often open for discussion between the parties involved, including the realtor, escrow, lender, and property tax.
While no set rules dictate who pays what, certain norms have emerged over time. Generally, buyers tend to cover a larger portion of the closing costs compared to sellers. However, sellers may agree to contribute towards specific fees depending on various factors.
It's crucial for both buyers and sellers to engage in open communication during negotiations to discuss and clarify which party will be responsible for escrow fees, lender fees, listing fees, and interest. This ensures that everyone is on the same page regarding financial obligations before sealing the deal.
Here's an overview of some common closing costs typically encountered in Michigan for house buyers. These costs may include listing fees and fees charged by the lender.
Appraisal Fees: Buyers usually bear this cost as part of their due diligence process to ensure they're paying a fair price for the property.
Title Insurance: The buyer typically pays for the lender's title insurance, while the seller covers the owner's title insurance.
Loan Origination Fees: Buyers are responsible for the fees lenders charge for processing loan applications.
Home Inspection Costs: Buyers generally pay for home inspections to assess any potential issues with the property.
Recording Fees: These fees involve recording legal documents related to the sale and are typically paid by either the buyer or seller, depending on local customs.
Transfer Taxes: Both buyer and seller may be required to pay transfer taxes, which vary depending on the location and value of the property.
Remember, these are just some examples of closing costs that may arise during a real estate transaction in Michigan. The specific fees, such as lender fees and buyer fees, and their division can vary depending on individual agreements and local customs.
The costs can range from a few hundred dollars to several thousand dollars, typically amounting to a certain percentage of the total purchase price.
Understanding Seller Closing Costs in Michigan
Sellers in Troy, MI, need to be aware of the various closing costs associated with selling a property, as these expenses can impact the final sale price. Considering these costs when determining the net proceeds from the sale is important, especially for buyers who may be responsible for paying a fee as a percentage of the sale price.
Common Seller Closing Costs
Sellers should consider several common closing costs, including fees and expenses that the buyer may incur. These costs may include
Real Estate Agent Commissions: Sellers often work with real estate agents to market and sell their properties. In return for their services, agents typically charge a commission based on a percentage of the final sale price. This fee can vary but is typically around 5–6% of the total sale price.
Transfer Taxes: Michigan imposes transfer taxes on real estate transactions. The seller is responsible for paying these taxes, which are calculated based on the sale price of the property. Transfer tax rates can vary depending on the county or city where the property is located.
Attorney Fees: Sellers may choose to hire an attorney to handle legal aspects of the transaction, such as reviewing contracts and ensuring all necessary documents are properly prepared. Attorney fees can range from a few hundred dollars to several thousand dollars, depending on the complexity of the transaction.
Title Insurance Policies: Sellers are often required to purchase title insurance policies to protect both themselves and buyers against any potential issues with ownership rights or liens on the property. The cost of title insurance varies but is typically based on the sale price of the property.
Outstanding Liens: Before completing a sale, sellers must settle any outstanding liens or debts associated with their property. This could include unpaid utility bills, outstanding mortgage balances, or other financial obligations that need to be resolved before transferring ownership.
Determining Net Proceeds
Understanding the potential closing costs is crucial for sellers in Michigan, as they directly impact the net proceeds from a sale. By considering these expenses, sellers can accurately estimate their financial gains and make informed decisions throughout the selling process. This includes taking into account fees and ensuring that the buyer is aware of them as well.
To calculate net proceeds, sellers should subtract all closing costs from the final sale price of the property. This will provide a clearer picture of how much money they can expect to receive once all expenses, including fees paid by the buyer, have been settled.
It's important for sellers to carefully review their estimated closing costs with a real estate agent or attorney before listing their property for sale. This will help avoid any surprises or unexpected financial burdens during the transaction, ensuring a smooth process for both the buyer and seller.
Breakdown of Mortgage and Property-Related Fees
Mortgage-related fees can make up a significant portion of the overall closing costs for a buyer in Michigan. When you're purchasing a home in Troy, Michigan, or anywhere else in the state, it's essential for buyers to understand the breakdown of these fees to avoid any surprises. Let's delve into the various mortgage and property-related fees buyers may encounter during home-buying.
Mortgage-Related Fees
One of the key components contributing to your closing costs as a buyer is mortgage-related fees. These charges, which are associated with obtaining a mortgage loan and securing favorable terms for your home financing, can impact your overall expenses. Here are some examples of common mortgage-related fees that buyers should be aware of.
Mortgage lenders charge loan origination fees to compensate for processing your loan application. These fees typically range from 0.5% to 1% of the total loan amount, which can impact the overall cost for the buyer.
Before approving a mortgage loan, lenders require an appraisal to determine the value of the property the buyer intends to purchase. The appraisal fee covers this evaluation process and contributes to the overall cost.
Credit Report Fees: Lenders charge a fee to the buyer for pulling their credit report, as it is necessary to assess their creditworthiness before granting a mortgage loan.
Private Mortgage Insurance (PMI): Lenders often require PMI coverage if a buyer makes a down payment of less than 20% when purchasing a home. This insurance protects the lenders if the buyer defaults on loan payments. The cost of PMI is typically a fee added to the monthly mortgage payment.
Property-Related Fees
In addition to mortgage-related expenses, property-related fees may be included in your overall closing costs as a buyer.
Surveying Expenses
Some lenders may require a professional surveyor's assessment of the property boundaries to ensure accuracy and avoid any potential disputes. Typically, the buyer is responsible for paying this cost, which may also include a survey fee.
Buyer's inspection fee
It's crucial for the buyer to have a thorough inspection performed on the property before finalizing the purchase. This inspection identifies any structural issues or necessary repairs that may affect the value of the home.
Buyers should carefully review these fees with their lender to ensure they understand all associated costs. By having a clear understanding of the breakdown of mortgage and property-related fees, you can better plan for your home purchase in Troy, Michigan, or any other location within the state.
When exploring loan options and mortgage lenders, it's essential for a buyer to consider factors beyond just the interest rate. Don't let low rates be your only consideration; also take into account origination fees and other closing costs that might affect your monthly mortgage payments.
By comparing multiple lenders and evaluating their offerings holistically, a buyer can make an informed decision that suits their financial situation best.
Impact of Taxes on Michigan Closing Costs
Taxes have a significant impact on the final amount of closing costs in real estate transactions in Michigan. Whether you are a buyer or seller, it is essential to understand the tax implications involved to adequately budget for your closing costs.
Transfer Taxes
One crucial aspect of Michigan real estate transactions is the imposition of transfer taxes. The state and local governments both levy these taxes, which the seller is responsible for paying. It's important for sellers to consider transfer taxes as a substantial portion of overall closing costs and factor them into their financial planning.
Property Tax Fees
Another tax consideration is the property tax fee. In Michigan, homeowners typically pay this fee annually based on their property's assessed value.
However, the property tax fee may need to be prorated between the buyer and seller during a real estate transaction based on the closing date. This means that if you buy a property mid-year, you will only be responsible for paying your portion of the property tax fee for that year.
Buyers should carefully consider these tax implications and fees when budgeting for their overall closing costs. Failure to account for transfer fees and prorated property taxes can lead to unexpected financial burdens at closing time.
To help with budgeting, here are some steps buyers can take:
Research Transfer Tax Rates: Familiarize yourself with the current transfer tax rates imposed by both state and local authorities in Michigan. This will help you understand the applicable fees and taxes that a buyer may incur during a property transaction.
Estimate Property Tax Proration for Buyers: Work with your real estate agent or attorney to estimate how much you, as the buyer, might owe in prorated property taxes based on your expected closing date. This will help you determine if there will be any additional fees associated with the transaction.
Calculate Total Tax Obligations and Fees: Add up all potential tax obligations and fees related to your real estate transaction—both transfer and prorated property taxes—to get an accurate picture of your total closing costs as a buyer.
Consult with real estate professionals, such as agents or attorneys, who can provide guidance to buyers on the tax implications specific to their transactions. Seek advice from these professionals to understand the fees associated with the transaction.
Exploring Title Service Fees and Insurance
Title service fees are an essential part of the closing process in Michigan. These fees cover services such as title searches, document preparation, and escrow services. Understanding these fees and insurance policies is vital for both buyers and sellers during a real estate transaction.
Title insurance is another crucial aspect that protects buyers from potential ownership disputes or liens on the property. When purchasing a home in Troy, Michigan (Troy, MI), it's important to consider the various costs associated with title service fees and insurance.
Importance of Title Service Fees
Title service fees encompass several necessary components that ensure a smooth real estate transaction for the buyer. Here's a breakdown of some key elements for the buyer:
Title Search: A thorough investigation conducted by a title company to verify the ownership history of the property and ensure there are no outstanding claims or liens
Document Preparation: The preparation and review of legal documents required for transferring property ownership, including deeds, contracts, and affidavits
Escrow Services: Escrow agents play a crucial role in facilitating the closing process by holding funds securely until all conditions are met.
Home Inspection: While not directly related to title service fees, it is often recommended to have a professional inspection done to identify any potential issues with the property before finalizing the purchase.
Understanding Title Insurance
Title insurance provides protection against any unforeseen issues that may arise after purchasing a property in Troy, Michigan. It safeguards buyers from financial loss due to:
Undisclosed heirs claiming ownership
Errors or omissions made during public record searches
Fraudulent activity related to forged documents or identity theft
By obtaining title insurance, homeowners can have peace of mind knowing they are protected against potential legal battles or financial burdens caused by disputed property ownership. This is especially important for buyers who want to ensure a smooth and secure transaction.
Realtor Fees and Other Costs
In addition to title service fees and insurance, there are other expenses to consider when buying or selling a home in Troy, Michigan. These may include costs that the buyer incurs during the transaction process.
Realtor Commission: The fee paid to the real estate agent involved in the transaction
Listing Fees: Costs associated with listing the property for sale
Attorney Fee: Legal representation during the closing process
Homeowners Insurance: Coverage that protects against damages to the property and personal liability
Mortgage Insurance: If applicable, insurance is required by lenders for borrowers with less than a 20% down payment.
It's essential for both buyers and sellers to factor in these additional costs when budgeting for a real estate transaction.
Buyer Closing Costs in Michigan: What to Expect
Buyers in Michigan can expect various closing costs when purchasing a property. These costs are essential to consider as they can significantly impact the overall expenses associated with buying a home.
To help you navigate this process, we will discuss the typical buyer closing costs in Michigan and provide insights into what you should expect.
Loan Application Fees
One of the common buyer closing costs is the loan application fee. When applying for a mortgage, lenders often charge an application fee to cover the administrative costs involved in processing your loan. This fee varies depending on the lender and can range from a few hundred dollars to upwards of a thousand dollars.
Home Inspection Charges
Another important expense is the home inspection charge. It's crucial to have a professional inspect the property before finalizing the purchase to identify any potential issues or repairs needed. Home inspection fees typically fall within the range of $300 to $500, but prices may vary based on factors such as location and property size.
Prepaid Expenses
In addition to these expenses, buyers should also be prepared for prepaid expenses like property taxes or homeowners' insurance. Property taxes are prorated based on when you close on your new home, and buyers are responsible for paying their share at closing.
Similarly, homeowners' insurance is typically paid upfront for several months or even a full year.
Other Potential Expenses
Apart from these common costs, there are other potential expenses that buyers should be aware of during their home-buying journey.
Some examples include recording fees, courier fees, or flood certification charges. While these may not apply in every situation, it's essential to review the Loan Estimate document provided by your lender carefully.
To better understand all anticipated costs specific to your situation, consider using a closing cost calculator tailored for Michigan residents. These calculators take into account factors such as purchase price, discount points (if applicable), market conditions, and even buyer incentives that might affect your closing costs.
It's worth noting that seller closing costs exist as well, but they are typically separate from the buyer's expenses. Sellers may be responsible for costs such as real estate agent commissions, transfer taxes, and any outstanding liens or judgments against the property.
Real Estate Transfer Taxes in Michigan: A Comprehensive Overview
Real estate transfer taxes play a significant role in property transactions across Michigan. These taxes are imposed on the transfer of real estate ownership, and understanding their implications is crucial for both buyers and sellers when calculating closing costs.
Michigan's Transfer Tax Rate
Michigan imposes a state transfer tax rate of $3.75 per $500 of value transferred as of 2021. This means that for every $500 worth of property being transferred, a tax of $3.75 is levied.
For instance, if the value of a property being sold or purchased is $200,000, the transfer tax would amount to $1,500 (200,000 / 500 * 3.75). It's important to note that this rate may vary over time due to legislative changes.
Additional Transfer Taxes based on Location
In addition to the state-imposed transfer tax rate, some cities or counties within Michigan may also impose additional transfer taxes that vary depending on the location.
Let's take Troy as an example—an affluent city located in Oakland County within Michigan. While it falls under the jurisdiction of the state-imposed transfer tax rate mentioned earlier, Troy may have its own separate transfer tax applicable to real estate transactions within its boundaries.
Therefore, when buying or selling property in Troy or any other specific location within Michigan, it is essential to consider these potential additional taxes.
Calculating closing costs accurately requires taking various factors into account, such as real estate commissions and property taxes, along with transfer taxes. Real estate commission fees are typically paid by sellers and can range from around 5% to 6% of the sale price.
Property taxes must also be considered since they can significantly impact closing costs; however, they are not directly related to real estate transfers.
Understanding the intricacies of real estate transfer taxes in Michigan is essential for both buyers and sellers. By considering these factors alongside other closing costs, individuals can make informed decisions when engaging in real estate transactions.
Tips to Save on Closing Costs in Michigan
It's important to be aware of the average closing costs. These costs can add up quickly and put a strain on your budget. However, there are several ways you can save money on closing costs in Michigan.
Here are some tips to help you keep more money in your pocket when buying a home in the Troy, Michigan, area.
Shop Around for Different Lenders
One of the best ways to save on closing costs is by shopping around for different lenders. Each lender may have different fees and interest rates, so comparing loan estimates from multiple sources is important. Look for lenders that offer lower origination fees or competitive interest rates. By doing your research and comparing options, you can potentially save thousands of dollars.
Negotiate with the Seller
Another way to reduce your closing costs is by negotiating with the seller. You can ask the seller to share some of the closing costs or request concessions for specific expenses. This could include asking them to cover part of the title insurance fee or appraisal cost. Remember, negotiation is key.
Consider using a Recommended Title Company
Use a title company that your real estate agent has recommended. They often have established relationships with these companies and may be able to provide competitive pricing. Using a trusted title company can help ensure that all necessary paperwork is handled properly while potentially saving you money on closing costs.
Review the Closing Disclosure Document Carefully
Before finalizing your home purchase, carefully review the Closing Disclosure document provided by your lender. This document outlines all the details and costs associated with your mortgage loan.
Take time to go through each line item and identify any errors or discrepancies that need addressing before closing day. By catching mistakes early on, you can avoid unnecessary expenses and potential delays.
Conclusion: Understanding the Average Closing Cost in Michigan
In conclusion, understanding the average closing cost in Michigan is crucial for both buyers and sellers. By familiarizing yourself with the breakdown of fees, taxes, and other expenses in a real estate transaction, you can better navigate the process and save money.
Remember that each real estate transaction is unique, and the closing costs vary. It's crucial to consult with professionals such as real estate agents, mortgage lenders, or attorneys for personalized advice tailored to your specific situation.