Selling a house can be exciting and overwhelming for home sellers. But did you know that title issues could potentially derail your plans for a successful home sale?
Don't worry; we've got you covered! This guide will walk you through the essential steps to successfully sell your house while avoiding any title-related headaches in the real estate transaction. Make sure to hire a home inspector for a smooth process.
Proper preparation is key to a successful home sale. We'll provide valuable tips and strategies for your real estate transaction, ensuring a smooth experience from start to finish. Plus, we'll show you how a pre-sale home inspection can attract potential buyers and maximize your profits by making smart decisions.
So, whether you're a first-time seller or have been through this before, buckle up and get ready for an eye-opening journey into the world of real estate. Let's dive in and uncover everything you need to know about selling your house while sidestepping any title issues that may arise.
This includes being prepared for potential buyers, conducting a presale home inspection, ensuring your home appraiser has accurate information, and working closely with your listing agent.
Ready? Let's go!
Understanding the Costs and Profits of Selling Your House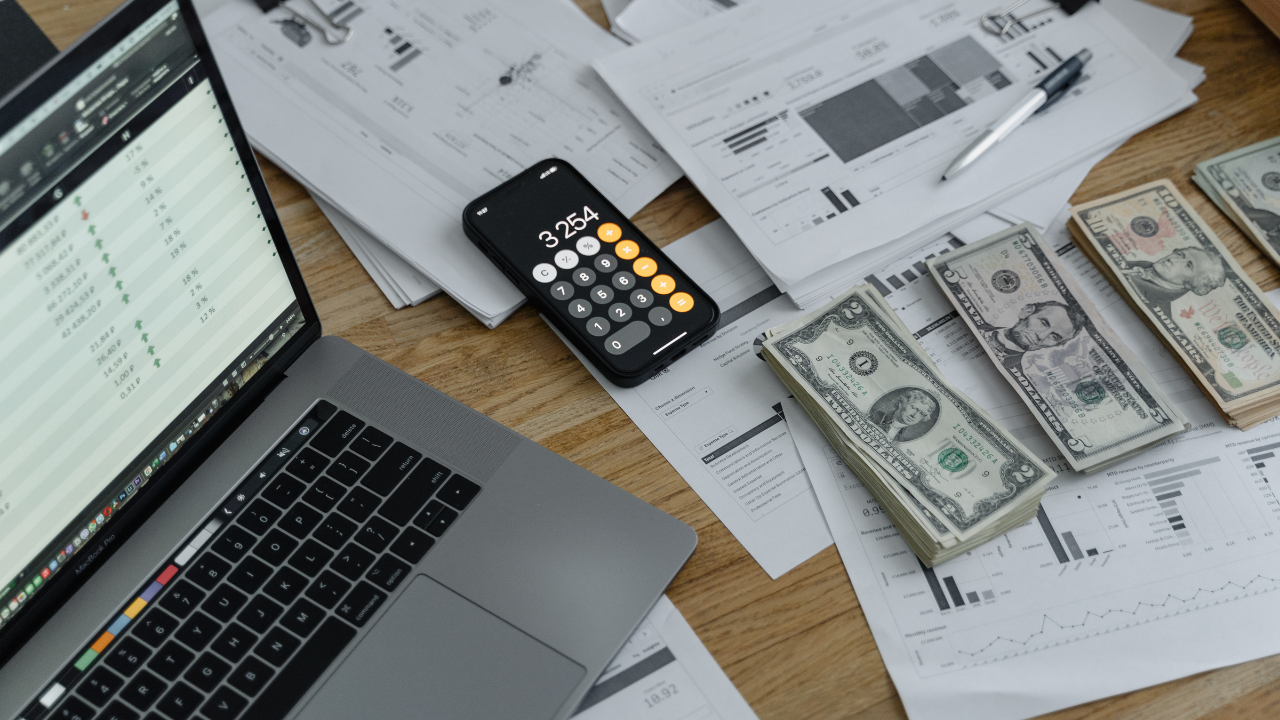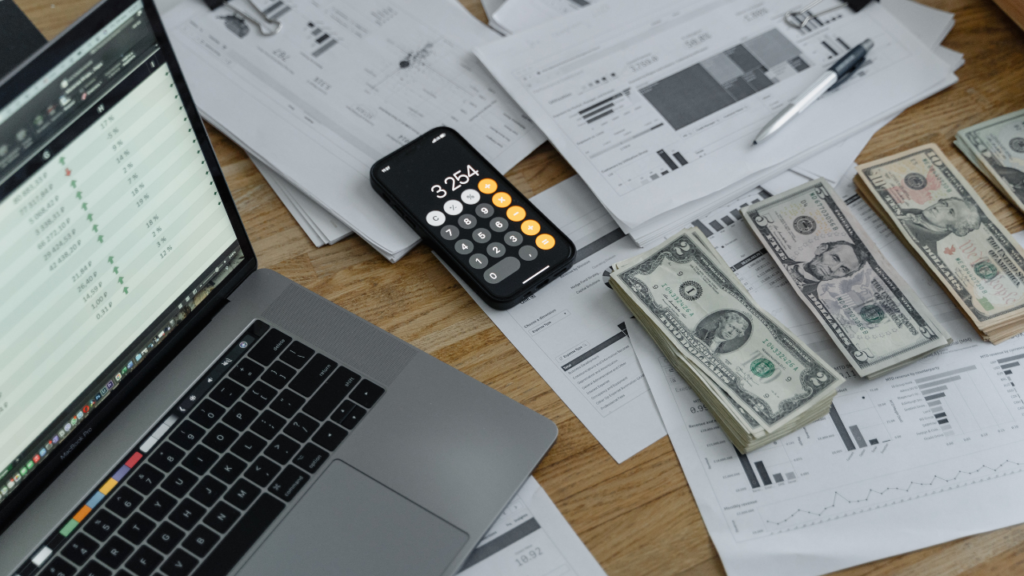 Selling a house involves various costs, including expenses for a home inspection, an appraisal, and different home loan options. These costs can eat into your potential profits. You can make informed decisions to maximize your returns by gaining insight into these costs.
Understanding how to calculate potential profits and considering market conditions and property value will help you set realistic expectations. Let's delve into the intricacies of selling a house and explore ways to minimize expenses while maximizing profits.
Calculating Potential Profits
To estimate the potential profits from selling a house, it's crucial to consider several factors, including the appraisal of your home. Begin by determining the current market value of your home by consulting real estate professionals or using online tools specifically designed for this purpose. This will give you a reliable estimate of your home's value.
Once you have an idea of your home's value, subtract the various costs associated with selling it, such as agent commissions, closing fees, repairs, renovations, and staging expenses. An appraisal by an appraiser can help determine the value of your home. While agent commissions generally range between 5% and 6% of the sale price, closing fees vary depending on location and other factors.
The Impact of Repairs, Renovations, and Staging
Before selling your home, conducting a thorough home inspection is important. Evaluate the condition of your home and consider whether any repairs or renovations are necessary to increase its appeal to potential buyers.
Keep in mind that making significant improvements may require substantial upfront investment but could lead to higher offers during the appraisal process.
Repairs such as fixing leaky faucets or replacing broken windows are often essential for attracting buyers and increasing the appraisal value of homes.
On the other hand, renovations like upgrading kitchens or bathrooms may significantly enhance the value of your home but come at a higher cost. These improvements can make it easier to sell your home and attract appraisers.
Staging is another critical aspect of selling a home that shouldn't be overlooked. Properly staging your house creates an inviting atmosphere for potential buyers and helps them envision themselves living there.
This may involve decluttering spaces, rearranging furniture for better flow, adding fresh coats of paint in neutral colors, and enhancing curb appeal with landscaping improvements.
Minimizing Expenses and Maximizing Profits
While selling a home incurs costs, there are ways for the buyer to minimize expenses and maximize profits. Here are a few strategies for the listing agent to consider when working with a buyer:
Research real estate agents: Compare agent commissions, costs, and services offered by different professionals to ensure you get the best value for your buyer's payment and customer experience.
Explore alternative selling options: Consider selling your home without a buyer's agent through FSBO (For Sale By Owner) platforms or explore online real estate marketplaces that charge lower fees for the cost of the home.
If you are a home buyer, consider DIY repairs and renovations to save on labor costs while customizing your new home.
Negotiate payment and sell closing costs: When closing the deal, negotiate with buyers to share or cover some of the payment and sell closing costs. Consider coverage options based on your credit score.
By implementing these strategies, you can reduce the cost of selling a home while maximizing your potential profits as a buyer. Payment is a key aspect to consider when selling a house.
Getting Started: Steps to Sell Your House
From preparing your home for sale to handling payments and managing costs, these guidelines will help you achieve your goals.
Familiarize Yourself with the Initial Steps
Before diving into the world of selling houses, take some time to gather all the necessary documents and assess your financial situation. This will help you understand where you stand and what needs to be done before listing your property.
Start by organizing paperwork such as property deeds, mortgage information, tax records, credit scores, payment information, and any warranties or guarantees related to your home. Don't forget to check all these documents thoroughly.
Determine an Appropriate Timeline
Every homeowner has different circumstances that influence their decision to sell a house. Factors like cost, customer experience, customizability, and payment play a role in determining an appropriate timeline.
Whether it's due to relocating for work or simply wanting a change of scenery, considering market conditions and personal commitments is essential when deciding when to put your property on the market.
If cost is not of the essence and you want to maximize your chances of getting a higher price, waiting for a seller's market might be beneficial.
On the other hand, if payment is a priority or you need immediate cash flow, listing during a buyer's market could lead to quicker sales but potentially at a lower price point. This can impact the customer experience and ratings.
Explore Different Methods of Marketing Your Property
Once you've decided on selling your home and have prepared all the necessary paperwork, it's time to explore various marketing methods. The goal is to attract potential buyers and showcase the best features of your property effectively while also considering the payment cost and providing a great customer experience.
Consider leveraging online platforms, such as real estate websites, to sell your home and enhance the customer experience.
You can also use social media to reach a wide audience and create a dedicated website for customizability. These platforms allow you to provide detailed information, photographs, virtual tours, and ratings of your property.
Alternatively, you may choose to sell your home by hiring a real estate agent who can handle the marketing process on your behalf. They have extensive experience in promoting properties and can tap into their network of potential buyers.
This can help you maximize your selling price and minimize the cost of selling. Additionally, working with an agent can assist you in navigating the payment process.
Understand the Importance of Realistic Goals
Setting realistic goals and expectations is crucial throughout the selling process. While it's natural to want top dollar for your home, it's important to understand your area's market conditions and comparable sales.
Research recent sales data for similar properties to get an idea of what price range you should aim for. Additionally, consider the cost and payment options that will provide a positive customer experience.
When selling a home, it's important to consider the customer experience. Negotiating with potential buyers may require compromising certain aspects, but it's essential to ensure that your needs, such as payment and cost, are still met.
By following these steps and staying organized at each stage of the home-selling process, you'll be well on your way to successfully selling your house. Remember to stay proactive, seek advice from professionals when needed, and maintain realistic expectations as you embark on this exciting journey!
Prioritize the customer experience, consider the cost, and ensure smooth payment transactions throughout.
Pricing Your House Strategically
Strategically pricing your home is crucial to ensuring a cost-effective listing. By accurately assessing market conditions, evaluating comparable sales, and considering customer experience ratings, you can set an appropriate listing price that attracts potential buyers while leaving room for negotiation.
To determine the right asking price, conducting a comparative market analysis (CMA) is essential. A CMA involves analyzing recent sales of similar properties in your area to estimate the cost of your home.
This comprehensive evaluation takes into account various factors such as location, size, amenities, and condition. By comparing these properties with yours, you can get an idea of how much your house is worth in the current market. This analysis also considers customer experience and ratings.
Setting an attractive initial asking price is key to generating buyer interest and maximizing profit for your home. It's important not to overprice your property, as this may deter potential buyers who compare costs and ratings with other similar houses in the area.
On the other hand, underpricing could raise questions about hidden issues and impact the customer experience.
Overpricing or underpricing can have consequences that impact buyer interest and cost. Overpricing may result in a prolonged time on the market as potential buyers search for better options within their budget range.
This extended duration can also lead buyers to question why no one has purchased the property yet, further decreasing its appeal and customer experience.
Underpricing your home might attract quick offers, but it could cost you money by not maximizing your sale price potential. Some buyers may perceive an underpriced home as having hidden problems or being desperate for a quick sale, which can negatively impact the customer experience.
It's important to consider the cost, ratings, and coverage options when determining the price of your home.
Striking a balance between attracting buyer interest and getting a fair sale price for your home requires careful consideration of cost and coverage options. It's essential to consult with a real estate agent or professional appraiser who can provide valuable insights based on their expertise and knowledge of the local market, ensuring a positive customer experience.
Enhancing Your Listing with Professional Photos
Selling a home can be an exciting yet challenging endeavor. In today's digital age, where potential buyers rely heavily on online listings to make their decisions, it is crucial to present your property in the best possible light.
High-quality, professionally taken photos are a powerful tool that can significantly enhance your listing and attract potential buyers.
First impressions matter when selling a home. These visually appealing images capture attention and entice viewers to explore further.
To ensure your home listing stands out from the competition, consider these tips for staging each room to showcase its best features through photography.
Declutter and Depersonalize: Remove personal items and excessive clutter to create a clean and inviting space that allows potential buyers to envision themselves living there.
Maximize Natural Light: Open curtains or blinds to let natural light flood into the rooms. Bright spaces appear more spacious and welcoming in photographs.
Highlight Key Details: Focus on unique architectural elements or desirable features of each room, such as fireplaces, crown moldings, or built-in shelving. These details add character and appeal.
Stage with Neutral Decor: Opt for neutral colors in furniture and decor choices as they appeal to a wider audience and allow potential buyers to imagine their own style within the space.
Capture Exterior Shots: Don't forget about the curb appeal! Include exterior shots showcasing landscaping, outdoor living areas, or any other notable features of your property's surroundings.
In addition to capturing appealing photos of your home's interior and exterior, professional photo editing techniques can further enhance the visual appeal of your home listing.
Color Correction: Adjusting color tones can make images more vibrant while maintaining a natural look.
Image Retouching: Removing small imperfections like scratches or dust can make a significant difference in the overall quality of the photos.
Virtual Staging: If your property is vacant, virtual staging can add furniture and decor digitally, helping potential buyers visualize the space's potential.
By investing in professional home photography services and utilizing these home editing techniques, you can create visually stunning home images that will capture attention and generate interest in your home listing.
Do You Get All the Money When You Sell a House?
Selling a home can be an exciting and profitable venture, but it's important to understand that there are various costs involved in the process. Before you start counting your profits, let's delve into the expenses that may arise when selling a house.
Understanding the Costs Involved
When selling a home, it's crucial to consider the different expenses that can eat into your final payout.
One significant cost is agent commissions. Real estate agents typically charge a percentage of the sale price as their fee for facilitating the home transaction. This commission usually ranges from 5% to 6% of the sale price, which can significantly impact your overall earnings.
In addition to agent commissions, closing fees are associated with buying or selling a home. These fees cover services like title searches, appraisals, and legal documentation required during closing. While the costs may vary depending on location and specific circumstances, they generally range from 2% to 5% of the sale price.
Furthermore, taxes play a role in determining how much money you'll receive when selling your home. Capital gains tax is one aspect to remember if you've made a profit on your property.
However, potential deductions or exemptions may help reduce your tax liability when selling a primary residence. It's advisable to consult with a tax professional or research applicable laws to maximize potential savings on your home.
Negotiating Expenses and Exploring Alternatives
If you're concerned about minimizing costs associated with selling your home, negotiating expenses with buyers could be worth considering. While not all buyers may be open to this approach, some might be willing to share certain expenses, such as repairs or inspection fees.
Alternatively, exploring alternative selling options like For Sale By Owner (FSBO) can also help save money on agent commissions. FSBO allows homeowners to sell their property without involving real estate agents. However, it's important to note that FSBO requires significant time, effort, and knowledge of the real estate market.
Financial Considerations During Closing
As you approach the closing stage of selling your home, there are several financial considerations to keep in mind. One crucial aspect is mortgage payoffs.
If you have an outstanding mortgage on the property, you'll need to settle it before transferring ownership to the buyer. It's essential to factor in this expense when calculating your final earnings from the sale of your home.
Prorated expenses should be taken into account during closing. These expenses include property taxes and homeowner association fees that may have been paid in advance for a certain period. The buyer will typically reimburse you for these prorated expenses based on the date of closing.
Avoiding Common Mistakes in the Selling Process
Selling a home can be daunting, but avoiding common mistakes can ensure a smoother and more successful process. Here are some key points to keep in mind when selling your house:
Overpricing: A Costly Misstep
One of the most common mistakes sellers make is overpricing their property. While it's natural to want to get the highest possible price for your home, setting an unrealistic asking price can deter potential buyers.
It's crucial to research the market value of similar properties in your area and consult with real estate professionals to determine a fair and competitive price. By doing so, you increase your chances of attracting interested buyers and securing a sale.
Adequate Preparation: Setting the Stage for Success
Inadequate preparation is another pitfall that sellers should avoid. Before listing your house, take the time to enhance its appeal through minor repairs, decluttering, and staging. A well-maintained and visually appealing property will create a positive first impression on potential buyers.
Consider investing in professional photography services to showcase your home's best features online. Remember that creating an enticing customer experience starts from the moment they view your listing.
Transparent Communication: Honesty is Key
When selling a home, transparent communication with buyers is essential for building trust and avoiding legal complications down the line.
Disclose any known issues or defects in your property upfront to prevent future disputes or lawsuits. Failing to do so can lead to unhappy customers who may seek legal recourse if they discover undisclosed problems after purchasing the home.
Timing Matters: Strike When the Iron Is Hot
Proper timing plays a significant role in selling your house quickly and at a desirable price point. Understanding market trends and knowing when buyer demand is high can give you an advantage as a seller.
Consider consulting with real estate agents or conducting thorough research on historical sales data in your area to identify optimal selling periods. By aligning your timing with market conditions, you increase the likelihood of attracting motivated buyers and achieving a successful sale.
Learning from Others' Experiences
To avoid making common mistakes, learning from others who have gone through the selling process is valuable. Seek advice from experienced sellers, read real estate forums, or join online communities where individuals share their experiences.
By understanding their challenges and strategies, you can gain insights that will help you navigate the selling process more effectively.
Hiring a Knowledgeable Real Estate Agent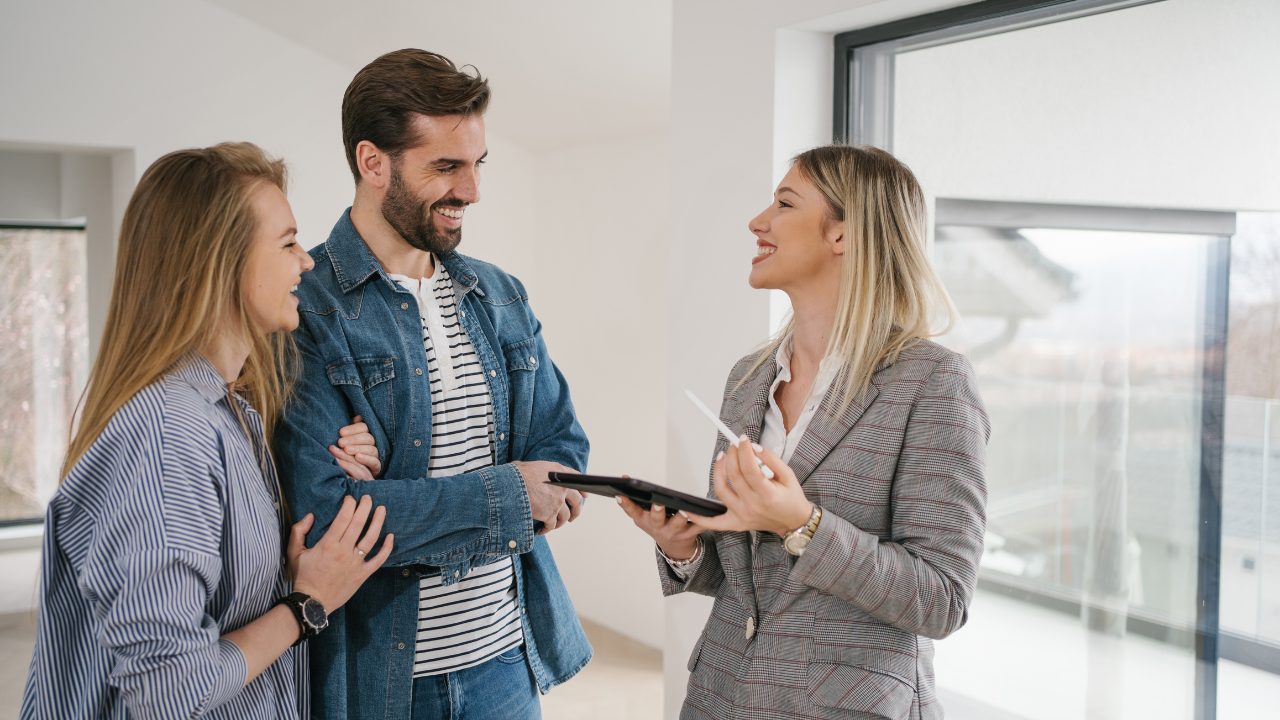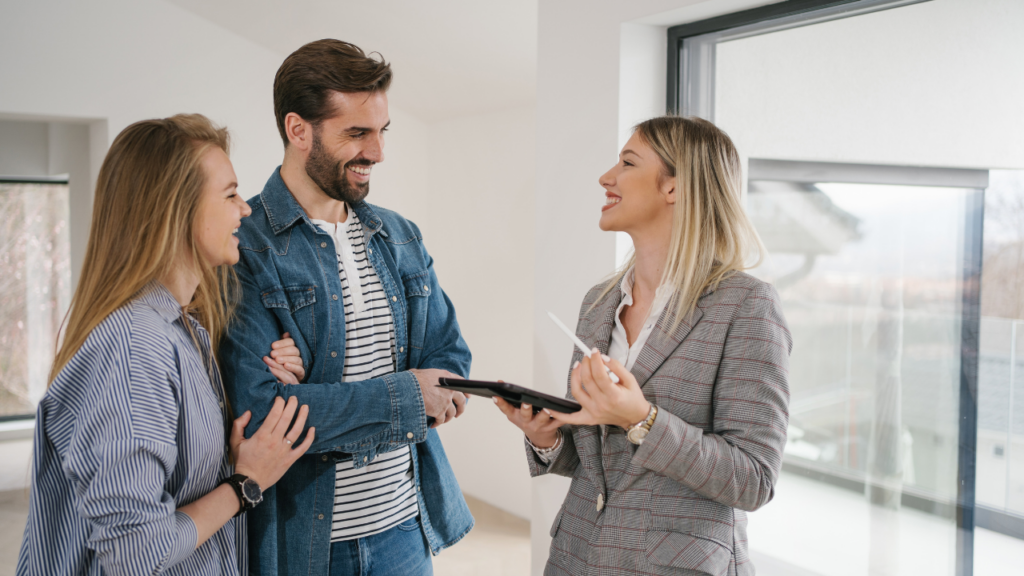 Selling a house can be a complex and overwhelming process. From setting the right price to negotiating offers, there are numerous tasks involved in selling a property.
That's where hiring an experienced real estate agent comes into play. A great agent can simplify the selling process and increase your chances of success in the competitive real estate market.
Local Market Knowledge and a Network of Potential Buyers
One of the key advantages of working with a real estate agent is their deep understanding of the local market. They have access to valuable information about recent sales, current listings, and trends that can help you determine the right price for your home.
Their knowledge of specific neighborhoods allows them to position your property strategically, attracting potential buyers who are interested in that area.
Moreover, experienced agents have built strong networks over time. They know other agents, brokers, and potential buyers who might be interested in your property. This network can significantly expand your reach and increase the visibility of your listing.
Handling Negotiations, Paperwork, and Marketing
Real estate transactions involve negotiations, paperwork, and marketing efforts that require expertise. An agent acts as a liaison between you and potential buyers or their agents during negotiations. They use their negotiation skills to secure the best possible deal for you while ensuring a smooth transaction.
Handling paperwork can be time-consuming and confusing for someone unfamiliar with real estate transactions. Agents are well-versed in these processes and will efficiently guide you through each step.
Marketing is another crucial aspect where an agent's expertise shines through. They employ various strategies to promote your listing effectively. From professional photography to virtual tours or open houses, they ensure maximum exposure for your property.
Choosing the Right Agent
To get the most out of hiring an agent, choosing the right one for your specific needs is essential. Consider factors such as experience, track record, and communication skills when making this decision.
Experience matters. An agent with several years of experience has likely encountered various scenarios and can navigate them effectively. They understand the market dynamics and can provide valuable insights.
Checking an agent's track record is also crucial. Look for their success rate in selling properties similar to yours. This information gives you an idea of their capabilities and whether they fit your requirements.
Communication skills play a vital role in ensuring a smooth working relationship with your agent. You should feel comfortable discussing your expectations, concerns, and preferences openly. A great agent will listen attentively, provide honest feedback, and keep you informed throughout the selling process.
Conclusion: Successfully Selling Your House
Selling your house can be complex, but with the right knowledge and strategies, you can maximize your profits and ensure a successful sale.
By understanding the costs and profits involved, taking the necessary steps to prepare your house, pricing it strategically, and enhancing your listing with professional photos, you can attract potential buyers and increase your chances of selling quickly.
In conclusion, successfully selling your house requires careful planning, attention to detail, and the utilization of effective strategies.
By understanding the costs involved, taking the necessary steps to prepare your house for sale, pricing strategically, enhancing your listing with professional photos, avoiding common mistakes, and hiring a knowledgeable real estate agent, you can increase your chances of a successful sale.
Remember to stay informed throughout the process and seek professional advice when needed.