Are you caught in the uncertainty, trying to determine whether Trulia, Zillow, or Realtor.com's home value estimators offer the most reliable guidance for home sellers? It's a common dilemma that underscores the importance of comprehending the accuracy of these estimators and real estate appraisers in property valuations.
Zillow, a prominent player in the real estate industry, offers its own home value estimation services through its platforms. These services have become a go-to resource for real estate appraisers and homeowners looking to sell their properties. Additionally, Zillow offers an intriguing option known as "Zillow Offers," allowing homeowners to sell their homes directly to Zillow.
In this blog, we'll delve into the critical role that accurate home value estimators play for buyers and sellers. We'll also provide an unbiased analysis of the reliability of these platforms.
Understanding the worth of a property is paramount, whether you're a buyer aiming to make an informed investment or a seller keen on setting the right price. Utilizing dependable home value estimators or seeking guidance from a seasoned real estate agent can make all the difference in obtaining an accurate appraisal.
Join Lang Estates as we embark on a journey through online property estimations, offering insights into home value estimators and equipping you with the knowledge necessary to navigate these platforms effectively. Regardless of whether you're a buyer, seller, or real estate agent, understanding how tools like Zestimates work will empower you to accurately market homes and make well-informed decisions in the dynamic real estate market.
How Online Property Estimators Work
Online property estimators like Zillow and Realtor.com utilize sophisticated algorithms to provide users with estimated values for homes. These estimators are helpful for homeowners looking to determine the sales price of their properties. Additionally, real estate agents can use these estimators to generate leads for potential clients.
These algorithms, used by home value estimators, take into account various factors such as location, size, amenities, and market trends to generate reliable estimates for homes. It's a helpful tool that can assist both homeowners and real estate agents in determining the value of a property.
An Explanation of the Algorithms Used by Zillow and Realtor.com
Zillow and Realtor.com employ complex algorithms to analyze vast amounts of data for determining property values, including online estimates and price estimators for homes. These estimator algorithms consider both public data sources and proprietary data collected by these platforms to estimate traffic leads.
Zillow's algorithm uses a combination of machine learning techniques and statistical models to estimate property values for homes. It takes into account factors such as recent sales data, tax records, and information from multiple listing services (MLS) to determine the price and home value of homes. Zillow also incorporates user-submitted data through its "Make Me Move" feature, where homeowners can specify their desired sale prices.
Realtor.com's algorithm similarly leverages public data sources such as tax records and MLS information to provide accurate information on homes, home value, and price. Realtor.com allows users to claim their homes on the platform and update information about their properties for more precise valuations using price estimates.
Utilization of Public Data Such as Tax Records and Recent Sales Data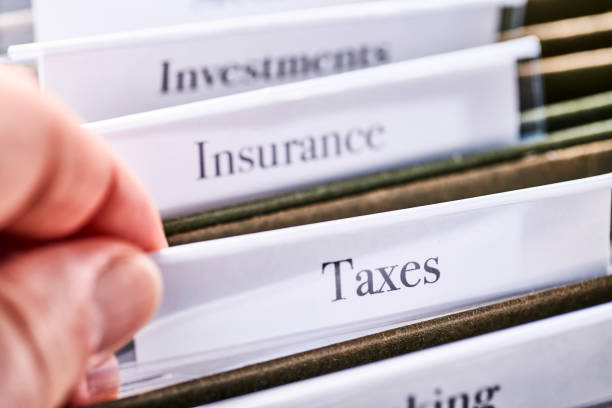 One key element in the accuracy of these online estimators is their access to comprehensive public datasets, which help estimate the price of homes. By analyzing historical sales data and current market trends, platforms can generate more reliable estimates for the price and home value of homes.
Publicly available records allow these estimators to determine the estimate of home value by analyzing how much similar homes in the area have sold for recently and their prices. This information is crucial as it provides a benchmark for estimating the value and price of a specific home. By considering recent sales data, platforms can provide up-to-date valuations for estimating the price of a home in the fluctuating real estate market.
Incorporation of Factors like Location, Size, Amenities, and Market Trends
To generate accurate estimates for home values, online property estimators take into account various factors that impact property values. These estimators are especially useful when using platforms to buy or sell a home.
Location is a significant factor in determining the value of a home, as properties in desirable neighborhoods or areas with good school districts tend to have higher values. When looking to buy or sell a home, it is important to consider these factors and consult a professional for an accurate estimate. Size also plays a role in estimating the price of a home, with larger properties generally commanding higher prices.
Amenities such as swimming pools, updated kitchens, or proximity to parks or shopping centers can also affect home values. These online estimators consider such features when calculating estimates.
Moreover, market trends are taken into consideration to ensure that the estimations reflect current conditions in the home market. This is especially important for buyers and sellers to make informed decisions.
By analyzing market trends such as supply and demand dynamics and interest rates, platforms can adjust their algorithms accordingly to help home buyers and sellers make informed decisions.
Accuracy Comparison: Zillow vs. Realtor.com Estimates
Evaluation of Historical Accuracy
Real estate experts have extensively assessed the historical accuracy of both Zillow and Realtor.com estimates in the home market. These evaluations provide valuable insights into the reliability of home platforms.
Median Error Rate Comparison
When comparing the median error rates between Zillow and Realtor.com, it becomes evident that there are differences in their accuracy levels when it comes to home listings. While both platforms strive to provide accurate estimates, their performance may vary depending on the specific market and location.
According to a study, Zillow's median error rate for homes in Washington, Michigan, was reported at 5.7%. On average, Zillow's estimate for a home sale price deviated by 5.7% compared to the actual sale price.
It is important to note that these figures represent average error rates for homes and can vary significantly based on individual properties' characteristics, such as square footage, location desirability, and unique features.
User Feedback Regarding Accuracy
User feedback is crucial in determining the reliability of online property estimators like Zillow and Realtor.com. These estimators help users evaluate the value of a home. By examining user experiences across different home markets, we can gain further insight into how accurate these home platforms are perceived to be.
For example, some users have reported mixed experiences with Zillow's "Zestimates." While some users found them to be relatively accurate compared to actual sale prices in their area, others expressed dissatisfaction with significant discrepancies between estimated values and real-world market valuations.
Similarly, feedback regarding Realtor.com estimates varies among users. Some individuals have praised Zillow for its accuracy and reliability when determining home values in their respective markets.
Users' feedback on homes can be subjective and influenced by various factors, including individual home characteristics, market conditions, and personal experiences with buying or selling a home. Therefore, when evaluating the accuracy of home platforms, it is essential to consider a range of opinions.
Factors Affecting Home Prices in Hot Markets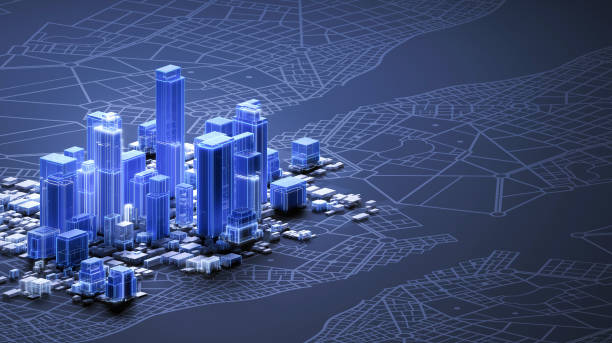 In hot real estate markets like Washington, Michigan, understanding the factors influencing home prices is crucial for buyers and sellers. With platforms like Zillow and Realtor.com, buyers and sellers can easily access information about home prices and market trends. Let's delve into some key elements that can significantly impact home values in these competitive areas.
Supply and Demand Dynamics in Competitive Areas
One of the primary drivers of home prices in hot markets is the balance between supply and demand. When there is a high demand for homes but limited inventory available, prices tend to skyrocket. This is especially true in the real estate market, where platforms help buyers and sellers navigate the buying and selling process. In areas like Washington, MI, where the home market is booming, low home inventory levels can lead to fierce competition among home buyers, driving up home prices even further.
Pros:

Limited supply increases property value.
Sellers may benefit from higher home sale prices due to increased demand.

Cons:

Buyers may face challenges in finding affordable homes.
Increased competition in the home market can lead to bidding wars and inflated prices.
Impact of Location Desirability on Property Values
The desirability of a location, as determined by factors such as schools, amenities, and proximity to transportation, can greatly impact home values. Factors such as proximity to amenities like schools, parks, shopping centers, safety, and access to transportation can greatly influence how much buyers are willing to pay for a home.
When searching for a property, these factors play a significant role in determining its value. Home prices tend to be higher in sought-after areas like Washington, with its beautiful neighborhoods and convenient location near major cities like Detroit.
Pros:

Desirable locations command higher sale prices.
Homeowners may see an increase in their property's value over time.

Cons:

Buyers may need to stretch their budget or compromise on certain features to afford a well-located home.
Higher property taxes may accompany desirable locations.
Influence of Economic Factors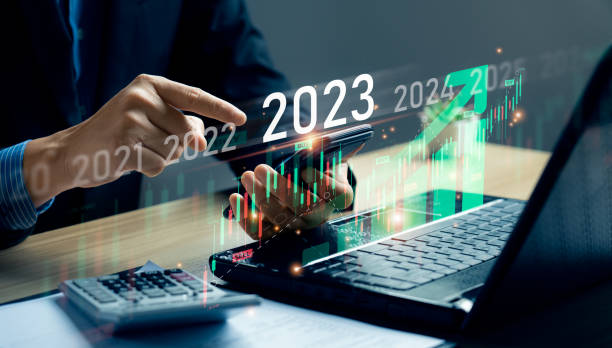 Economic factors also play a crucial role in shaping home prices. Job growth and local development projects have a direct impact on the housing market. Areas experiencing robust economic growth often see an influx of new residents seeking employment opportunities in their new homes. This increased demand for home housing can drive up home prices in hot home markets like Washington, MI.
Pros:

Economic growth can lead to an increase in home property values.
Homeowners may benefit from a higher return on investment when selling their homes.

Cons:

Rapid economic growth can result in inflated home prices, making it challenging for first-time buyers to enter the market.
Economic downturns or job losses can negatively affect home values.
Understanding these factors is essential for home buyers and sellers navigating the competitive real estate landscape of hot markets like Washington, Michigan. Buyers looking for a new home should be prepared for intense competition and potential bidding wars.
On the other hand, sellers may benefit from higher sale prices in the current market. However, sellers must consider buyers' potential challenges in their home search.
By focusing on supply and demand dynamics, location desirability, and economic factors, individuals can make informed decisions when buying or selling a home in these hot markets. In this fast-paced real estate market, staying updated with home market conditions is crucial. Consult with local real estate professionals and conduct thorough research for successful home transactions.
Impact on Lead Generation and Conversion Rates
The reliability of home estimates provided by platforms like Zillow and Realtor can significantly impact lead generation and conversion rates in the real estate industry. Let's delve into how accurate home pricing information and trustworthy home estimates play a crucial role in attracting potential home buyers and sellers, improving home conversion rates, and building home customer confidence.
Analysis of How Reliable Estimates Attract More Potential Buyers and Sellers
One of the first steps for potential clients is to search for estimated home values. Reliable home estimates act as a magnet, attracting more potential home buyers or sellers to engage with the platform. If Zillow or a Realtor consistently provides accurate home pricing information, it increases their credibility among users.
Pros:
Accurate estimates build trust with potential clients.
Users are likelier to rely on home platforms that consistently provide reliable home estimates.
Increased traffic leads to higher chances of generating quality leads.
Cons:
Inaccurate or unreliable estimates can lead to frustration among users.
Users may lose trust in the platform if they encounter inconsistent pricing information.
Conversion Rate Improvement with Accurate Pricing Information
Conversion rates refer to the percentage of leads that turn into converted customers. When users find accurate pricing information on Zillow or Realtor, it enhances their decision-making process. They can make informed choices based on reliable data, leading to an improved conversion rate for real estate agents and brokers.
Pros:
Accurate pricing information helps users make informed decisions.
Informed decisions result in higher chances of converting leads into customers.
Improved conversion rates lead to increased revenue for real estate professionals.
Cons:
Inaccurate pricing information may mislead potential clients.
Misleading data can result in lost opportunities for real estate agents.
The Role Played by Trustworthiness in Building Customer Confidence
Trustworthiness is crucial when dealing with financial transactions such as buying or selling properties. Platforms like Zillow and Realtor must establish trust with their users to build customer confidence. Reliable estimates contribute significantly to this trust-building process.
Pros:
Trustworthy estimates create a positive perception of the platform.
Customer confidence is built through consistent and reliable information.
Trust leads to repeat business and referrals.
Cons:
Inaccurate or inconsistent estimates can erode customer trust.
Negative experiences may result in users seeking alternatives.
Customer Support and Agent Resources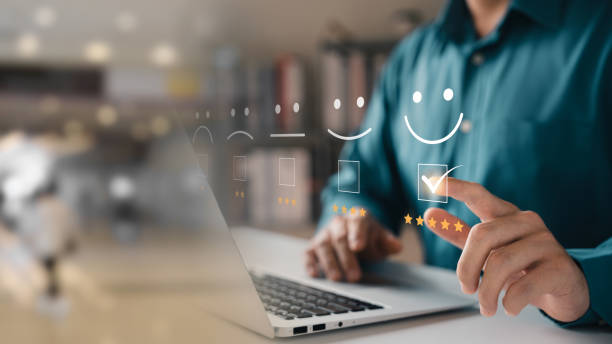 One crucial aspect to consider is the availability and quality of each platform's customer support. Zillow and Realtor.com offer customer support services, but the level of assistance may vary.
Availability and Quality of Customer Support
Zillow provides customer support through various phone, email, and live chat channels. They have a dedicated team that aims to address user queries promptly. On the other hand, Realtor.com offers customer support via phone and email but does not currently provide live chat assistance.
While both platforms strive to assist users with their inquiries, there may be differences in response times and solutions' effectiveness. User feedback suggests that Zillow generally has more responsive customer support than Realtor.com.
Resources for Real Estate Agents
In addition to directly supporting customers, Zillow and Realtor.com also offer resources for real estate agents. These resources are designed to help agents provide better service to their clients.
Zillow's Premier Agent program is a popular feature among real estate agents. It offers access to exclusive tools and services that can enhance an agent's ability to connect with potential buyers or sellers. The Premier Agent program provides agents with valuable information about leads, such as contact details and property preferences.
Realtor.com also offers resources for real estate agents through its professional dashboard. This dashboard provides agents access to market trends, seller tips, educational materials, and marketing tools to improve their client service capabilities.
User Satisfaction Levels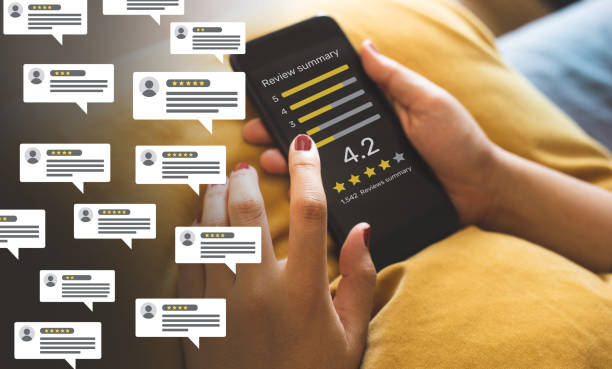 To gauge user satisfaction levels regarding the assistance received from Zillow versus Realtor.com, various factors need consideration. While there is no definitive answer, as individual experiences can vary significantly depending on location (e.g., Washington vs. Michigan), it is worth noting that user reviews indicate higher overall satisfaction with Zillow's customer support compared to Realtor.com.
Users appreciate Zillow's quick response times, helpful guidance, and availability of support across multiple channels. However, it is important to recognize that user satisfaction can be subjective and may depend on individual expectations and experiences.
Pros and Cons of Zillow and Realtor.com
Zillow's Extensive Database versus Realtor.com's MLS Integration
Zillow and Realtor.com are two popular real estate websites that offer a wealth of information for buyers, sellers, and renters. One key difference between the two platforms lies in their database sources.
Zillow boasts an extensive database that includes MLS listings and data from public records, user-generated content, and other sources. This vast collection of information allows users to access a wide range of property listings, including those that may not be available on other platforms.
On the other hand, Realtor.com directly integrates with Multiple Listing Services (MLS), which are databases that real estate agents use to list properties. This integration ensures that the listings on Realtor.com are up-to-date and accurate since they come directly from licensed professionals. By relying solely on MLS data, Realtor.com offers users a more reliable source for finding current property listings.
Differences in User Interface Design Between the Two Platforms
Another aspect to consider when comparing Zillow and Realtor.com is their user interface design. Zillow focuses on providing users with an intuitive experience through its sleek and modern design. The platform offers various features such as interactive maps, neighborhood information, mortgage calculators, and even "Zestimate" estimates of property values. These tools make it easy for users to explore different areas, calculate affordability, and get a rough estimate of a property's value.
In contrast, Realtor.com takes a more straightforward approach with its user interface design. The platform prioritizes simplicity and ease of use by presenting essential information upfront without overwhelming users with too many additional features or distractions. While it may lack some of the bells and whistles Zillow offers, this streamlined design can benefit those who prefer a no-nonsense approach when searching for real estate.
Strengths and Weaknesses: Mortgage Calculators and Outdated Listings
Both Zillow and Realtor.com have their strengths and weaknesses. One notable strength of Zillow is its robust mortgage calculator feature. This tool allows users to estimate monthly payments, explore different loan options, and understand the financial implications of purchasing a property. This feature can be incredibly helpful for potential buyers who want to evaluate their budget and affordability.
However, one common criticism of Zillow is the potential for outdated listings. Since Zillow gathers data from various sources, including user-generated content, there may be instances where listings are not promptly updated or inaccurately presented. This can lead to frustration for users who come across no longer available properties or have incorrect information.
On the other hand, Realtor.com's integration with MLS databases ensures that the listings on their platform are more likely to be accurate and up-to-date. By relying on licensed real estate professionals to input and maintain listing information, Realtor.com minimizes the risk of encountering outdated or misleading listings.
Choosing the Most Reliable Platform for Accurate Home Value Estimates
Factors to Consider When Selecting a Platform
Accuracy is key. You want to ensure you're getting reliable information that reflects the true worth of your property. Two popular platforms that offer home value estimates are Zillow and Realtor.com. But which one is more reliable? Let's explore some factors to consider when selecting a platform.
First and foremost, accuracy should be at the top of your list. Zillow and Realtor.com use algorithms to calculate home values based on various factors, such as tax records, public data, and recent sales in the area. However, it's important to note that these estimates are just that—estimates. They are not appraisals conducted by professional real estate appraisers.
That being said, Zillow has gained popularity for its "Zestimate" feature, which provides an estimated value for over 100 million homes across the United States. While this can be a helpful starting point, it's important to take these estimates with a grain of salt, as they may not always reflect the true market value of your home.
On the other hand, Realtor.com offers its own home value estimator tool called "Price Perfect." This tool provides an estimated range rather than a specific value, giving you a better sense of the potential variation in your home's worth. This can be particularly useful if you're looking for a more comprehensive understanding of market fluctuations in your area.
Comparison of Additional Features Offered by Zillow and Realtor.com
In addition to accuracy, ease of use is another factor to consider when choosing between Zillow and Realtor.com. Both platforms offer user-friendly interfaces that allow you to access home value estimates with just a few clicks.
Zillow goes beyond just providing home value estimates; it also offers additional features such as listings for sale, rental listings, and a mortgage calculator. This makes it a one-stop shop for all your real estate needs. However, it's important to note that Zillow relies on user-generated data for its listings, which can sometimes result in outdated information.
Realtor.com, on the other hand, focuses primarily on providing accurate home value estimates and listings sourced directly from Multiple Listing Services (MLS). This ensures that the information you find on Realtor.com is up-to-date and reliable. While it may not offer as many additional features as Zillow, it excels in accuracy and the freshness of its data.
Recommendation Based on User Needs and Preferences
There is no one-size-fits-all answer When it comes to choosing between Zillow and Realtor.com. It ultimately depends on your specific needs and preferences.
If you're looking for a platform offering a wide range of features beyond just home value estimates, Zillow might be your better choice. It provides extensive tools to help you navigate the real estate market.
Which is More Reliable: Zillow or Realtor?
In the battle of Zillow vs. Realtor.com, it's clear that both platforms have their strengths and weaknesses. Zillow has gained popularity for its user-friendly interface and extensive database of property listings, while Realtor.com offers a more direct connection to licensed real estate professionals. So, which one should you trust when determining the value of your home? It ultimately depends on your specific needs and preferences.
Zillow might be the way to go if you're looking for a quick estimate and want to explore various properties on your own. Its algorithm considers numerous data points to provide an estimate, but remember that these estimates can sometimes be off the mark.
On the other hand, if you prefer a more personalized approach with guidance from industry experts, Realtor.com could be your best bet. Their team of real estate agents can provide insights based on local market knowledge and help you make informed decisions.
Ultimately, whether you choose Zillow or Realtor.com, it's crucial to remember that these online estimators are just tools in your real estate journey. Always consult a professional agent who knows the nuances of your local market before making any major decisions regarding buying or selling property. For expert guidance in your real estate endeavors, reach out to Lang Estates today.